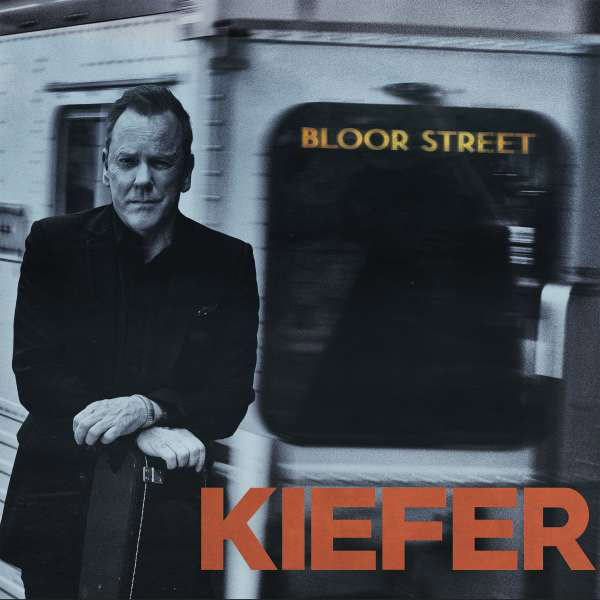 Am 21.01.2022 erscheint über Cooking Vinyl das dritte Album "Bloor Street" von Schauspieler und Songwriter Kiefer Sutherland.
"Bloor Street" bietet eine reiche Vielfalt an Klängen. "Two Stepping In Time" erhöht das Tempo und Kiefer begibt sich auf das Terrain des Heartland-Rocks, um die Geschichte einer Liebe zu erzählen, die alles verändert – ein Thema, das er mit "So Full Of Love" und "Chasing The Rain" weiterführt. Das überraschend zärtliche "County Jail Gate" erzählt die Geschichte eines zur lebenslangen Freiheitstrafe verurteilten Kriminellen, der nicht aus dem Gefängnis herauskommt, während die brillante Produktion von "Goodbye" mit einem schwungvollen Stax-R&B-Groove auftrumpft. Kiefer beendet das Album mit "Down The Line", einem berührenden Duett, das Herzschmerz und Hoffnung gleichermaßen vermittelt.
Das Album wurde von dem mehrfachen Grammy-Preisträger Chris Lord-Alge (Keith Urban, Carrie Underwood) produziert und gemischt und in den PLYRZ Studios in Los Angeles aufgenommen. Anschließend wurde es von Ted Jensen bei Sterling Sound gemastert.
Von "Lost Boys" über "Stand By Me" bis hin zu "24" kennt jeder die phänomenal erfolgreiche Schauspielkarriere von Kiefer Sutherland. Doch in den letzten Jahren hat er sich darauf konzentriert, seine meisterhafte Fähigkeit, Geschichten zu erzählen, auf die Musik zu übertragen, mit zwei gefeierten Alben, die ein Spektrum von Country und Americana umfassen.
Künstler: Kiefer Sutherland
Titel: Bloor Street
Label: Cooking Vinyl
Erscheinungsdatum: 21.01.2022
Auflage: n/a