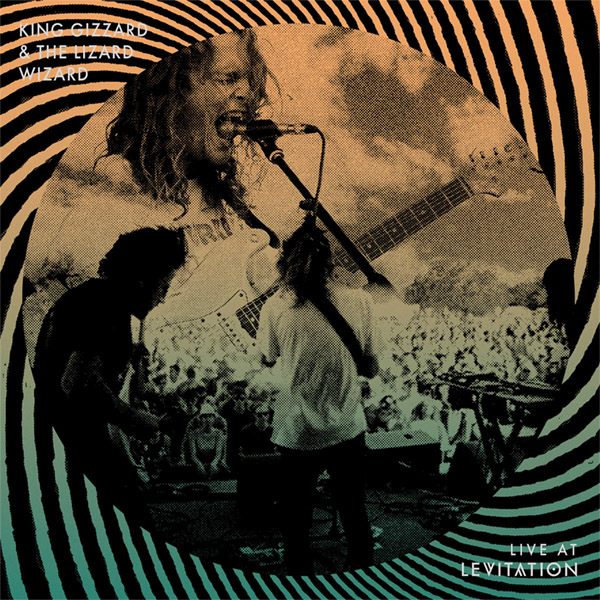 Die Reverberation Appreciation Society ist mehr als begeistert, die 4. Ausgabe der "Live at Levitation"-Reihe mit den einzigartigen King Gizzard & The Lizard Wizard anzukündigen! Diese bahnbrechende Doppel-LP enthält die Shows der Band von 2014 und 2016, gepresst auf wunderschönem Vinyl!
Diese 4. Veröffentlichung folgt den "Live at Levitation"-Veröffentlichungen von Kikagaku Moyo, The Black Angels und Primal Scream.
Die Show von 2014, die in voller Länge auf der ersten LP enthalten ist, ist besonders historisch. Diese Show war war der erste Auftritt der Band in Nordamerika überhaupt.
LP 2 zeigt die triumphale Rückkehr der Band zu LEVITATION im Jahr 2016 und und feiert die Veröffentlichung ihrer "Nonagon Infinity" LP. Während das Festival aufgrund des schlechten Wetters abgesagt wurde, ist diese Aufnahme eine von zwei Shows, die Gizz im Barracuda (RIP) in der Innenstadt von Austin stattfanden.
Der Ton für beide Shows wurde von Craig Lawrence aufgenommen und dann von Gizz Mastermind Stu Mackenzie im Studio der Band in Melbourne, Australien, gemischt und speziell für Vinyl gemastert. Besser geht's nicht!