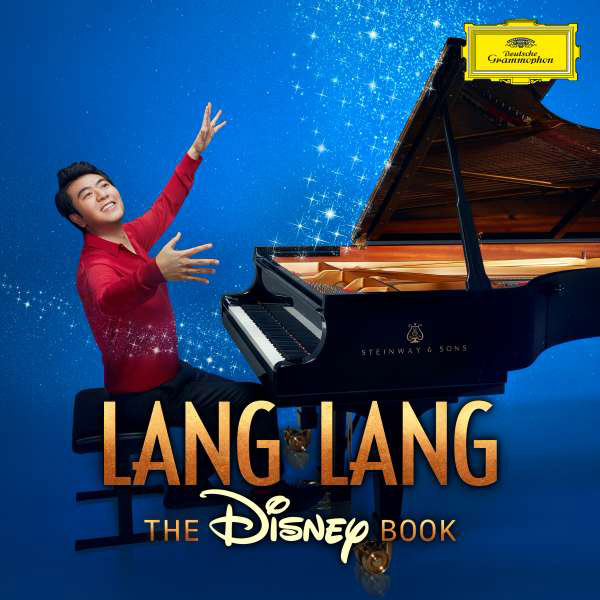 Mit seinem Album »The Disney Book« entführt Star-Pianist Lang Lang seine Hörer: innen in die märchenhafte Welt von fliegenden Teppichen, Eisschlössern und sprechenden Tieren und präsentiert die ikonischen Film-Melodien auf ganz eigene und stilistisch vielfältige Weise. »Diese neuen Fassungen sind mir quasi in die Finger komponiert. Ich wollte etwas wirklich Kunstvolles und Pianistisches«, so Lang Lang.
Die vielfältigen Arrangements bewahren die Essenz der bekannten Melodien und sind gleichzeitig neue Werke, die an die Klangwelt Debussys und Chopins oder an die Virtuosität von Liszt und Horowitz erinnern.
Von »Pinocchio« über »Das Dschungelbuch«, »Aladdin«, »König der Löwen« bis hin zu »Encanto« – The Disney Book vereint ein ganzes Jahrhundert Klassiker der Filmgeschichte.
Lang Lang interpretiert diese unvergesslichen Melodien virtuos und fantasievoll – sowohl solistisch als auch mit großem Orchester. So stimmt das Royal Philharmonic Orchestra etwa in die üppig instrumentierte Titelmelodie von »Die Schöne und das Biest« oder in »Lass jetzt los« aus »Die Eiskönigin – Völlig unverfroren« ein.
Auch prominente Gäste aus verschiedenen Musikgenres sind auf dem Album zu hören: Darunter Andrea Bocelli, Miloš, Jon Batiste und Sebastián Yatra. The Disney Book ist eine Hommage an einzigartige Kindheitserinnerungen, zauberhafte Momente und zeitlose Glücksgefühle – ausgelöst durch die Magie der Musik.