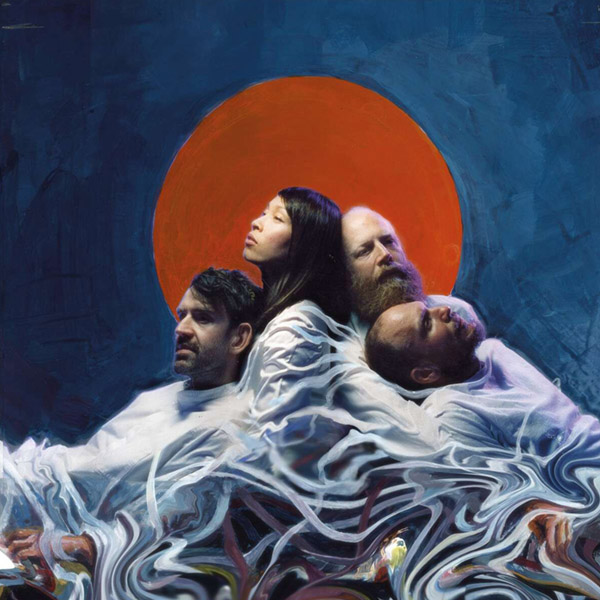 Little Dragon, die beliebte und für den Grammy nominierte schwedische Band, veröffentlicht 2023 ihr neues Album »Slugs Of Love« über Ninja Tune.
Gleichzeitig mit der Ankündigung wurde die neue Single »Kenneth« veröffentlicht, eine gefühlvolle Lo-Fi-Hommage an einen Freund aus der Kindheit. »Es geht um Freundschaft und Liebe«, erklärt die Band, »und um den Schmutz, sich in Bitterkeit zu verfangen und geistig die falsche Richtung einzuschlagen«. Die Band hat sich wieder einmal mit Unlimited Time Only zusammengetan (die bereits mit Khruangbin, Leon Bridges, Teva und anderen zusammengearbeitet haben), um ein atemberaubendes und verspieltes Video zum Song zu drehen.
Die Band besteht aus den Schulfreunden Erik Bodin (Schlagzeug und Perkussion), Fredrik Wallin (Bass), Håkan Wirenstarnd (Keyboards) und Yukimi Nagano (Gesang) und hat sich zu einer der beständigsten, respektiertesten und allseits beliebten Bands der letzten Zeit entwickelt. Aufgenommen in der musikalischen Oase ihres Göteborger Studios – demselben Studio, in dem sie seit fast 20 Jahren arbeiten – bringen sie auf »Slugs Of Love« ihre unverwechselbare Mischung aus gefühlvollem Pop, Elektronik und R&B – untermauert von der unverkennbaren Stimme der Leadsängerin Yukimi – in 11 Tracks zum Ausdruck, die die ganze Bandbreite ihrer individuellen musikalischen Einflüsse widerspiegeln.
Zum Entstehungsprozess des Albums erklären sie: »Wir haben verschiedene Wege der Zusammenarbeit und Kommunikation erkundet. Wir haben Muster aufgelöst und neue geschaffen. Wir haben unsere Fähigkeit gefördert, neugierig auf Tasten zu drücken, auf verschiedene Dinge zu klopfen – manchmal hart, manchmal sanft -, Saiten zu klimpern, Sounds aufzunehmen und die Grenzen zu erforschen, wie viel oder wenig ein Sound verändert werden kann… Gemeinsam haben wir diese Musik entwickelt, nachgespielt, dazu getanzt, geweint und gelacht, während sie sich vorwärts, rückwärts, seitwärts und rundherum entwickelt hat, aber jetzt endlich als komplettes Meisterwerk… Es fühlt sich an wie unsere bisher beste Arbeit. Wir sind sehr stolz.«
Erhältlich als:
Limited Edition "Transparent Blue" Vinyl +Downloadcode
Limited Edition "Splatter" Vinyl +Downloadcode
Künstler: Little Dragon
Titel: Slugs of Love
Label: Ninja Tune
Erscheinungsdatum: 07.07.2023
Auflage: n/a
! Bitte immer die Beschreibung (Variante/Ausführung) auf den Verkaufsplattformen beachten !
Das Datum basiert auf Vorabinformationen unserer Partner. Es ist ohne Gewähr und kann sich jederzeit ändern.