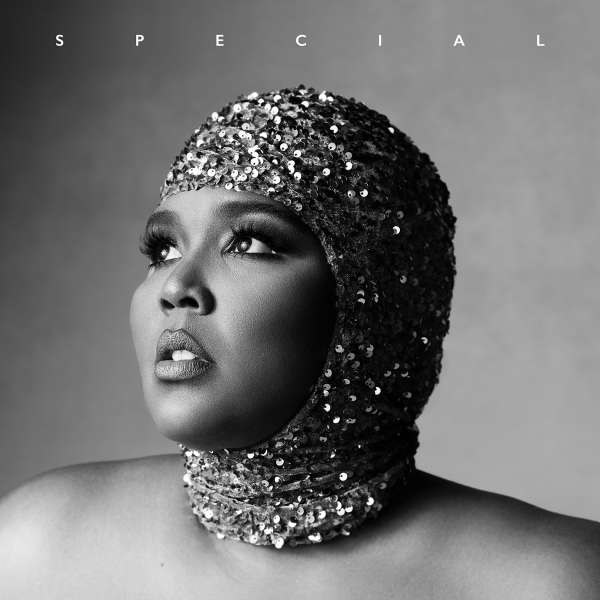 Sängerin, Songwriterin, Rapperin, Schauspielerin, seit Neuestem auch Modeunternehmerin – die dreifach Grammy-ausgezeichnete Lizzo hat Sound, Seele und Spirit der Popmusik und -kultur in den letzten Jahren entscheidend mitgeprägt.
Ihr 2019 veröffentlichtes Majorlabel-Debütalbum »Cuz I Love You« stieg seinerzeit u.a. auf Platz 4 der ›Billboard Top 200 Album‹-Charts ein, ist international Platin-ausgezeichnet und heute längst ein moderner Klassiker, u.a. dank Smash-Hits wie dem allein in den USA 7-fach Platin-ausgezeichneten »Truth Hurts«, »Good As Hell» (4x US-Platin), »Juice« (2x US-Platin und ›Tempo (feat. Missy Elliott)» (Platin).
Mit »Truth Hurts« gelang Lizzo zudem der erste #1-Erfolg in den ›Billboard Hot 100‹, zugleich war sie damit die erst dritte Rapperin, die ohne einen Feature-Gast den Chartthron eroberte und die erste schwarze R&B-Solosängerin seit 2012, die den Spitzenplatz erklomm. »Truth Hurts« hielt sich ganze sieben Wochen auf der #1 – länger als jeder Song einer Solo-Rap-Künstlerin jemals zuvor. Der Rolling Stone nahm »Truth Hurts« in seine begehrte Liste der »500 Greatest Songs Of All Time« auf, 2020 wurde der Song mit einem Grammy in der Kategorie ›Best Pop Solo Performance‹ gekrönt, wo Lizzo außerdem die Trophäe als ›Best Urban Contemporary Album‹ (für »Cuz I Love You (Deluxe)« und ›Best Traditional R&B Performance‹ (für den Song »Jerome«) mit nach Hause nahm.
Sowohl vom TIME Magazine als auch von Entertainment Weekly zum ›Entertainer of the Year 2019‹ gekürt, zierte Lizzo bereits die Titel unterschiedlichster Publikationen rund um den Globus, u.a. Rolling Stone, Billboard, Elle, British Vogue und viele mehr. Unter ihren vielen denkwürdigen TV-Auftritten sind Performances bei den American Music Awards, den MTV Video Music Awards, den BET Awards, Saturday Night Live und den Grammy Awards zu nennen, die sie 2020 mit einer atemberaubenden Live-Performance eröffnete. Hierzulande konnte man Lizzo schon live in der Late Night Show von Jan Böhmermann erleben.
Ihre künstlerische Vielseitigkeit stellte Lizzo auch in anderen Genres unter Beweis: 2019 lieh sie ihre Stimme dem Animationsfilm »UglyDolls‹« und gehörte im selben Jahr neben Jennifer Lopez, Constance Wu, Julia Stiles, Keke Palmer, Lili Reinhart und Cardi B zur Besetzung des hochgelobten Films »Hustlers«.
Nachdem Lizzo im vergangenen Jahr mit »Rumors (Feat. Cardi B)« einen ersten Ausblick auf ihr neues künstlerisches Kapitel gab, macht sie sich nun bereit, am 15. Juli ihr neues Album ›SPECIAL‹ mit der Welt zu teilen – das bisher größte, farbenfrohste und mutigste Statement dieser Ausnahmekünstlerin.