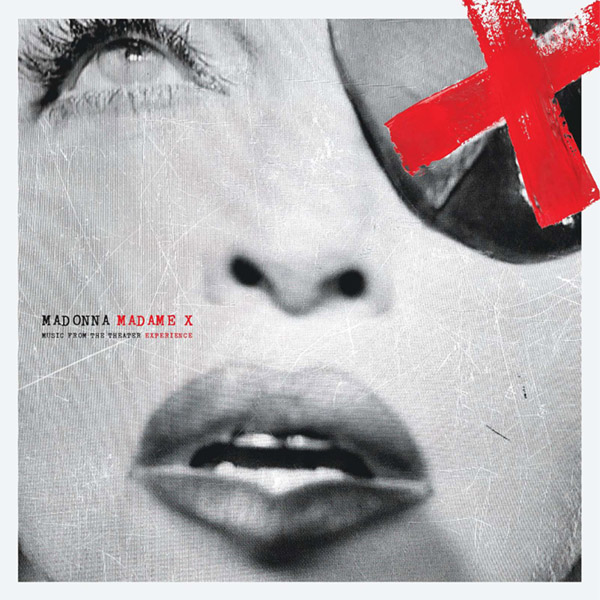 Madonnas gefeierte Madame X Tour wurde von einem ausverkauften Theaterpublikum weltweit gefeiert und in einem Konzeptfilm wunderschön dokumentiert. Der Soundtrack zum Film zeigt 20 kraftvolle Live-Performances, die verschiedene Epochen von Madonnas gefeierter Karriere berühren, darunter auch ihr neuntes Nummer-1-Album Madame X. Madame X – Music From Theater Xperience wird nun zum ersten Mal auf Vinyl erhältlich sein, mit einem 3LP-Set!
Der Soundtrack enthält Titel aus Madonnas 14. Studioalbum Madame X, darunter »Dark Ballet«, »I Rise«, »Medellin« (feat. Maluma) und »I Don't Search I Find«, das 2020 die Hot Dance Club Songs-Charts anführte und ihr 50. #1-Hit wurde. Außerdem gibt es Live-Versionen von Welthits wie »Vogue«, »Human Nature«,»Like A Prayer« und »Frozen«. Zwei Bonustracks sind erstmals erhältlich: »Sodade« und »Crave« (feat. Swae Lee).
Madame X – Music From Theater Xperience wird als 3LP-Set auf schwarzem Vinyl erscheinen.
Mit weltweit über 300 Millionen verkauften Tonträgern ist Madonna die meistverkaufte Künstlerin aller Zeiten. Zu ihren unzähligen Auszeichnungen gehören sieben Grammy Awards, 24 ASCAP Pop Music Awards und zahlreiche internationale Trophäen, darunter BRIT, Bravo Otto, Danish Music, Edison, GAFFA, International Dance Music, Ivor Novello, Juno, MTV und World Music Awards und viele andere weltweit. Im Jahr 2008 wurde sie in die Rock & Roll Hall of Fame aufgenommen.
Künstler: Madonna
Titel: Madame X – Music From The Theater Xperience
Label: Warner
Erscheinungsdatum: 22.09.2023
Auflage: n/a
! Bitte immer die Beschreibung (Variante/Ausführung) auf den Verkaufsplattformen beachten !
Das Datum basiert auf Vorabinformationen unserer Partner. Es ist ohne Gewähr und kann sich jederzeit ändern.