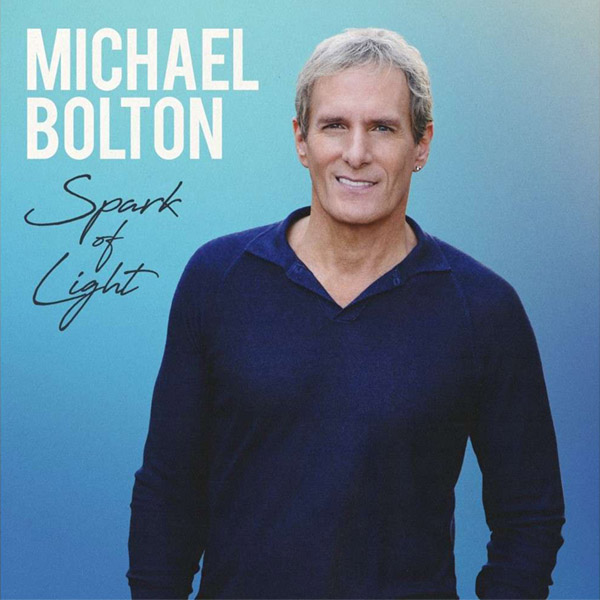 "Spark Of Light" ist das nächste Album mit Originalmusik, die Michael Bolton seit fast 15 Jahren mitgeschrieben hat. Michael Bolton arbeitete mit zeitgenössischen Autoren, Produzenten, Künstlern und DJs zusammen, darunter der Frontmann von Walk The Moon ("Shut Up And Dance"), Nicholas Petricca, Zac Barnett (American Authors), Justin Jesso (Songwriter und Sänger von "Stargazing" mit Kygo), Produzent Tushar Apte (Demi Lovato, ZAYN, Nicki Minaj, Adam Levine, Noah Cyrus) und viele mehr. Die erste Single Beautiful World" wurde beim American Song Contest von NBC uraufgeführt und auch bei der Primetime-Übertragung der DayTime Emmys Awards auf CBS gespielt. Die jüngste Single "Spark of Light" wurde parallel zu Boltons Auftritt in der Fox-Hit-Show The Masked Singer veröffentlicht.
Michael Bolton ist ein mehrfach mit dem Grammy ausgezeichneter Sänger, Songwriter und Menschenfreund, der weltweit mehr als 65 Millionen Tonträger verkauft hat und weiterhin durch die Welt tourt. Bolton engagiert sich weiterhin für humanitäre Zwecke, insbesondere durch die Michael Bolton Charities, die sich seit mehr als 25 Jahren für Frauen und Kinder in Not einsetzt.
In den mehr als 50 Jahren seines Wirkens in der Unterhaltungsbranche hat Michael Bolton zwei Grammys für die beste männliche Pop-Gesangsdarbietung (viermal nominiert), sechs American Music Awards, drei Emmy-Nominierungen und einen Stern auf dem Hollywood Walk of Fame gewonnen. Als Songwriter hat er über 24 BMI- und ASCAP-Awards erhalten, darunter den Songwriter of the Year, 9 Million-Air-Awards und den Hitmakers Award der Songwriters Hall of Fame. Bis heute hat Michael 9 Studioalben in den Top Ten platziert, mit 9 #1 Singles.
Künstler: Michael Bolton
Titel: Spark Of Light
Label:  Androver Music
Erscheinungsdatum: 23.06.2023
Auflage: n/a
! Bitte immer die Beschreibung (Variante/Ausführung) auf den Verkaufsplattformen beachten !
Das Datum basiert auf Vorabinformationen unserer Partner. Es ist ohne Gewähr und kann sich jederzeit ändern.