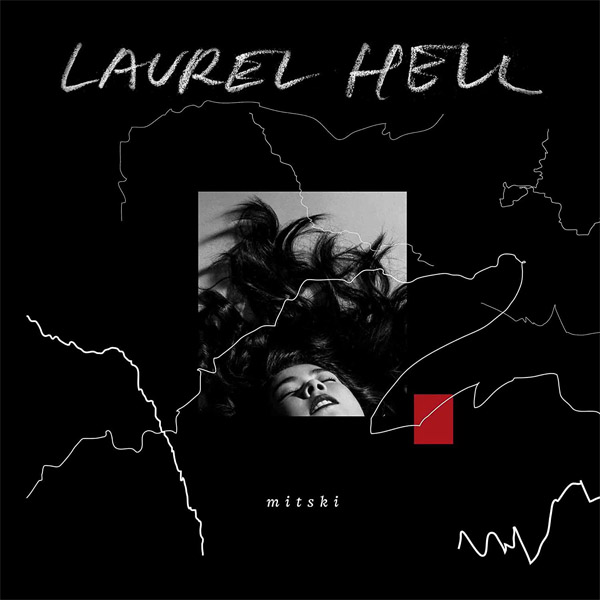 Normalerweise suchen wir nicht nach Popalben, um eine Antwort auf unsere kulturelle Situation zu finden, geschweige denn, um den Hunger der Seele nach einer globalen Katastrophe zu stillen. Aber gelegentlich beweist ein Künstler, dass die Form formbarer und umfassender ist, als wir es wussten. Mit Laurel Hell untermauert Mitski ihren Ruf als eine Künstlerin, die im Besitz einer solchen Kraft ist – fähig, ihr Talent zu nutzen, um die Alchemie zu vollbringen, die unsere wildesten und entfremdetsten Erfahrungen in das Elixier verwandelt, das sie heilt.
Ihr von der Kritik geliebtes letztes Album, Be The Cowboy, baute auf dem Erfolg von Puberty 2 aus dem Jahr 2016 auf und machte sie vom Kultliebling zum Indie-Star. Ihr Aufstieg vollzog sich inmitten einer fieberhaften nationalen Spaltung, und die Schinderei des Tourens und die Fallstricke der erhöhten Sichtbarkeit beeinflussten ihre Musik ebenso wie ihren Geist. Wie der Lorbeerberg, nach dem das neue Album benannt ist, kann die öffentliche Wahrnehmung, wie das berauschende Prisma des Internets, eine verlockende Fassade bieten, hinter der sich eine tödliche Falle verbirgt – eine, die sich umso enger zieht, je mehr man sich abmüht. Erschöpft von diesem verzerrten Spiegel und unserer Sucht nach falschen Binaritäten, begann sie, Songs zu schreiben, die die Masken abstreifen und die komplexen und oft widersprüchlichen Realitäten dahinter offenbaren.
Viele dieser Songs schrieb sie während oder vor 2018, während das Album im Mai 2021 fertig abgemischt wurde. Es ist die längste Zeitspanne, die Mitski jemals für ein Album gebraucht hat, und ein Prozess, der inmitten einer radikal veränderten Welt endete. Sie nahm Laurel Hell mit ihrem langjährigen Produzenten Patrick Hyland in der Isolation einer globalen Pandemie auf, während der einige der Songs "langsam neue Formen und Bedeutungen annahmen, wie die Saat zur Blüte" Manchmal ist es schwer, den Wandel zu sehen, wenn man selbst der Verursacher ist, aber für den glücklichen Rest von uns hat Mitski einen Soundtrack für die Transformation geschrieben, eine Karte zu dem Ort, an dem Verletzlichkeit und Widerstandsfähigkeit, Trauer und Freude, Fehler und Transzendenz in unserer Menschlichkeit Platz haben und als würdig angesehen werden können, anerkannt und schließlich geliebt zu werden.