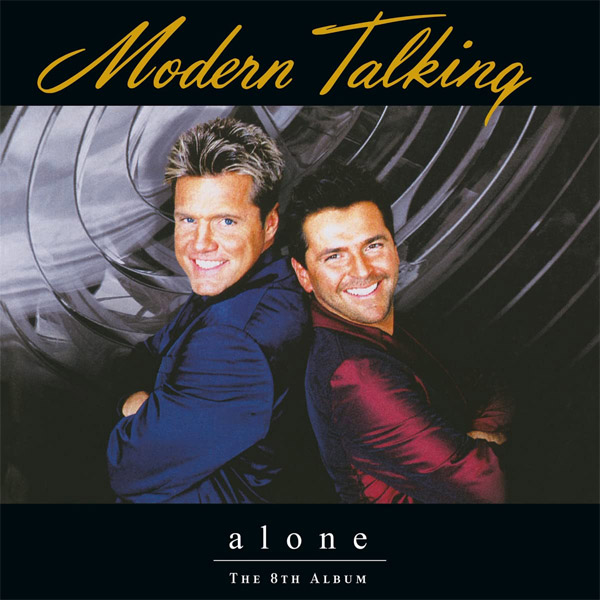 Ein besonderes Reissue
Schallplattenliebhaber und Sammler unter den Fans von Modern Talking haben 2022 allen Grund zur Freude: Das deutsche Kult-Pop- und Euro-Disco-Duo, bestehend aus Thomas Anders und Dieter Bohlen, präsentiert ein Reissue von »Alone – The 8th Album«. Interessenten sollten aber nicht zu lange warten: Die Limited Numbered Edition auf Doppel-LP auf 180 g schwerem Blue Marbled & Red Marbled Vinyl im Deluxe Sleeve gibt es nämlich nur 2500 Mal.

»Alone – The 8th Album« ist, der Name verrät es bereits, das achte Studioalbum von Modern Talking. Es erschien ursprünglich am 22. Februar 1999 und wurde wie gewohnt von Dieter Bohlen produziert. Bohlen schrieb außerdem die meisten Songs von »Alone«. Zwei Stücke stammen aus der Feder von Thomas Anders, zwei weitere komponierten sie zusammen. Zu den bekanntesten Stücken des Albums gehören die Singles »You Are Not Alone« und »Sexy Sexy Lover«, die in Deutschland Platz sieben und 15 der Charts belegten.

Das Album landete auf Platz eins der Charts in Deutschland und Ungarn, Platz zwei in Österreich und Platz drei in der Schweiz, außerdem Platz vier in Finnland, Platz fünf in Schweden und Platz neun in Norwegen. Den Auszeichnungen zufolge verkaufte es sich mehr als eine Million Mal.