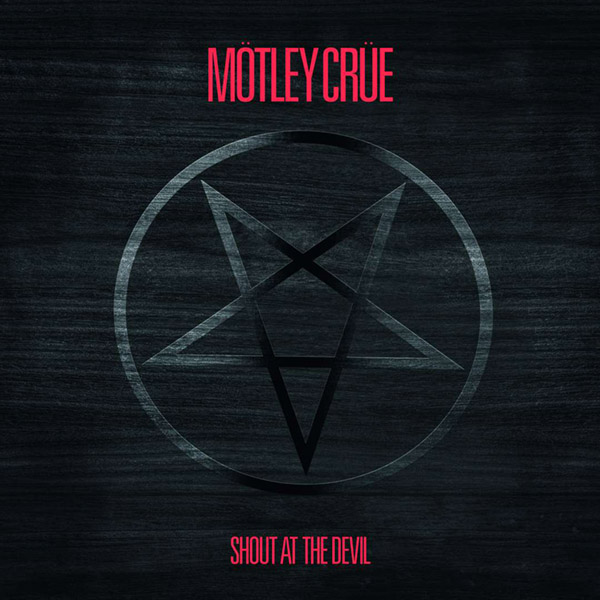 2023 ist das Year Of The Devil, das von BMG mit einer Multi-Konfiguration zum 40. Jubiläum des Mötley Crüe Meilensteins »Shout At The Devil« eingeläutet wird. Hierzu wurde das Album neu gemastered von Andy Pearce (Black Sabbath, Motorhead).
1983, auf dem Gipfel der »Satanic Panic«, wurde »Shout At The Devil« veröffentlicht und katapultierte Mötley Crüe in die Liga der Superstars. Auf der Höhe des Hypes und nach ihrem Platin-Debut Album »Too Fast For Love« erreichte ihr zweites Album »Shout At The Devil« die Top 20 in den USA und wurde mit 4-fach Platin ausgezeichnet. Für viele Musikfans war es das erste Mal, dass sie ein Album mit Metaphorik und lyrischem Inhalt in den Regalen der Mainstream Abteilung sahen.
Und mehr als 40 Jahre später sind Mötley Crüe größer als jemals zuvor und sind die Headliner in Stadien überall auf der Welt.
Erhältlich als:
Limited Edition Box Set
Limited Edition Picture Disc
Limited Edition " Black in Ruby" Vinyl
---
Inhalt der Deluxe Limited Box:
• Original Album Remastered Orange / Gelb Splatter LP
• »Shout At The Demos & Rarities« Rot / Weiss Splatter LP
• »Shout At The Devil« CD
• »Shout At The Devil« Kassette
• »Looks That Kill« White 7" Vinyl
• »Too Young To Fall In Love« Orange 7" Vinyl
• Devil Board mit Metall- Planchette
• Metal Pentagram 7" Adapter
• Pentagram Fell Tasche
• Devil Kerzenhalter (ohne Kerze)
• Tarot Karten von allen Bandmitgliedern
• 12" x 12" Pentagram Séance Board
• Zwei 12" x 12" Shout At The Devil Blood Album Cover Litho Kunstdrucke
Künstler: Mötley Crüe
Titel: Shout At The Devil
Label: BMG
Erscheinungsdatum: 27.10.2023
Auflage: n/a
! Bitte immer die Beschreibung (Variante/Ausführung) auf den Verkaufsplattformen beachten !
Das Datum basiert auf Vorabinformationen unserer Partner. Es ist ohne Gewähr und kann sich jederzeit ändern.