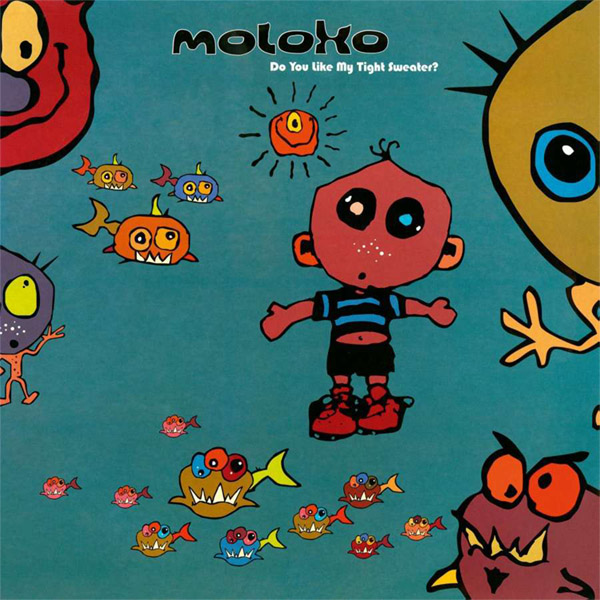 Das englisch-irische Electronica / Dance-Duo Moloko veröffentlichte 1995 sein erstes Album "Do You Like My Tight Sweater?" Es ist eine ihrer experimentellsten Platten, bevor sie zu einem Mainstream-Ansatz übergingen. Róisin Murphy trägt das Album mit ihrem vielseitigen Gesang, sowohl in der Bandbreite als auch im Stil, während Mark Brydon die Breakbeats, Soundeffekte und groovigen Disco-Lines kreiert.
Das ist Electronica vom Feinsten, tanzbar und funky. Das Album enthält ihre Hits "Fun for Me" und "Dominoid", neben Fan-Favoriten wie "Day for Night" und "Where Is the What If the What Is in Why?". In ihrer aufregenden Musik und ihren absurden Texten werden sie nie langsamer, aber genau das macht diese Platte unvergesslich. Eine reine Freude, zu der man die ganze Nacht tanzen kann.
"Do You Like My Tight Sweater" ist in einer limitierten Auflage von 2500 einzeln nummerierten Exemplaren auf Translucent Yellow Vinyl erhältlich.
Künstler: Moloko
Titel: Do You Like My Tight Sweater
Label: Music On Vinyl
Erscheinungsdatum: 21.07.2023
Auflage: 2.500
! Bitte immer die Beschreibung (Variante/Ausführung) auf den Verkaufsplattformen beachten !
Das Datum basiert auf Vorabinformationen unserer Partner. Es ist ohne Gewähr und kann sich jederzeit ändern.