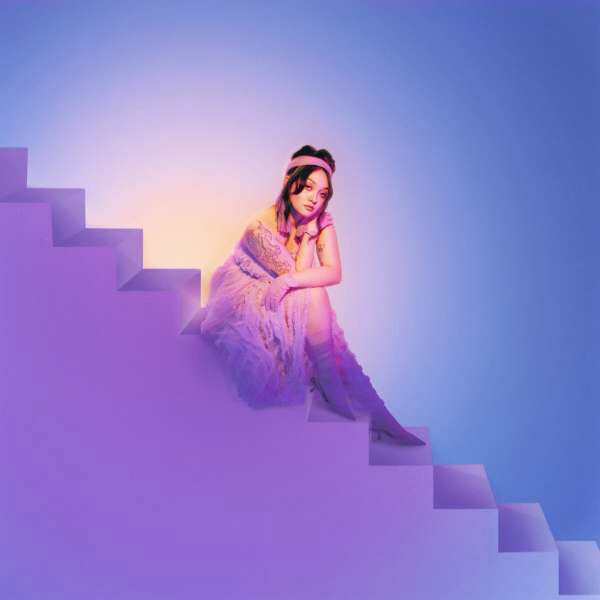 Mxmtoon veröffentlicht ihr neues Album »Rising«. Dies ist die Musik, die sie nach den letzten schwierigen Jahren machen und hören musste, nachdem sie erkannt hatte, dass es das ist, was andere Menschen auch gebrauchen könnten. Die neuen Songs zeigen, dass Wachstum nie abgeschlossen ist, dass »Rising« nur einer von vielen Neustarts und Anfängen ist, die noch kommen werden.
Ein Großteil von »Rising« basiert auf der gleichen Prämisse – Mxmtoons charakteristische Verletzlichkeit wird durch eine neu entdeckte musikalische Lebendigkeit und Kraft untermauert. Dies sind die Songs, wie Mxmtoon es ausdrückt, von denen sie sich wünschte, dass es sie gegeben hätte, als sie selbst Teenager war. Es sind Gebrauchsanweisungen zum Überleben, geschrieben für junge Menschen, die auf der Suche nach sich selbst sind, aber als faszinierender Pop verschlüsselt.
So stellt »Growing Pains« die heikle Frage, ob wir tatsächlich besser werden, wenn wir altern (oder ob wir uns das nur einreden, um uns besser zu fühlen). »Dance (End of the World)« erkennt den apokalyptischen Tenor unserer Zeit an, findet aber mindestens 150 Sekunden lang Erlösung im Stil von Gloria Gaynor. Und »Learning to Love You« rechnet mit den erschöpfenden Anforderungen des digitalen Zeitalters ab.