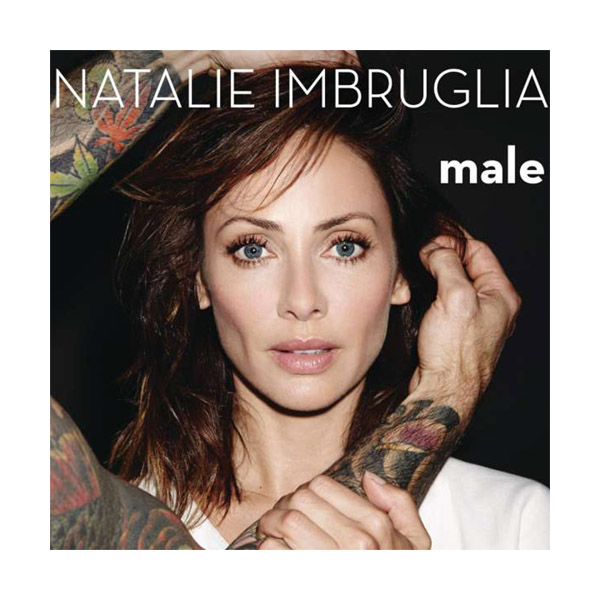 Eine Frau steht ihren Mann

Vier Studioalben, elf Singles in den Charts und ein Radiohit, den vor allem Kinder der 1990er-Jahre wohl immer noch mitsingen können – trotzdem ist es lange Zeit still um Natalie Imbruglia gewesen. Umso erfreulicher ist es, dass sie sich 2015 zurückmeldet. »Male« heißt das neue Album der australischen Sängerin und Songwriterin.

Für ihren fünften Longplayer hat sie allerdings die Songwriting-Schiene verlassen. Stattdessen covert sie auf »Male« Lieder berühmter Musiker, darunter die Folkrocklegenden Cat Stevens und Neil Young oder Popbands wie Death Cab for Cutie und The Cure. Dass sie ausnahmslos fremde Songs singt, tut ihrer kreativen Leistung jedoch keinen Abbruch, denn jeder der insgesamt zwölf Songs auf »Male« ist eine ganz eigene Interpretation.

So wird The Cure's »Friday I'm In Love« in eine waschechte Bluegrassnummer umfunktioniert. Im Song »Instant Crush« von Daft Punk und Julien Casablancas stehen statt elektronischen Robotersounds nun die Lyrics und Imbruglias Stimme im Vordergrund. Dennoch gelingt es der Australierin fast bei allen Songs, dem Original im Kern treu zu bleiben.

Wer unterdessen schon mal einen Blick auf die gesamte Tracklist von »Male« geworfen hat, dem ist vielleicht aufgefallen, dass der Name ihres Coveralbums nicht von ungefähr kommt. Imbruglia singt darauf ausschließlich Songs von Männern.

Für ihr neues Album hat sich Natalie Imbruglia die Songs großartiger männlicher Interpreten zum Vorbild genommen. Auf »Male« zeigt sie, wie einzigartig diese aus der Sicht einer Frau klingen können.
Künstler: Natalie Imbruglia
Titel: Male
Label: Music On Vinyl
Erscheinungsdatum: 31.03.2023
Auflage: 1500
! Bitte immer die Beschreibung (Variante/Ausführung) auf den Verkaufsplattformen beachten !
Das Datum basiert auf Vorabinformationen unserer Partner. Es ist ohne Gewähr und kann sich jederzeit ändern.