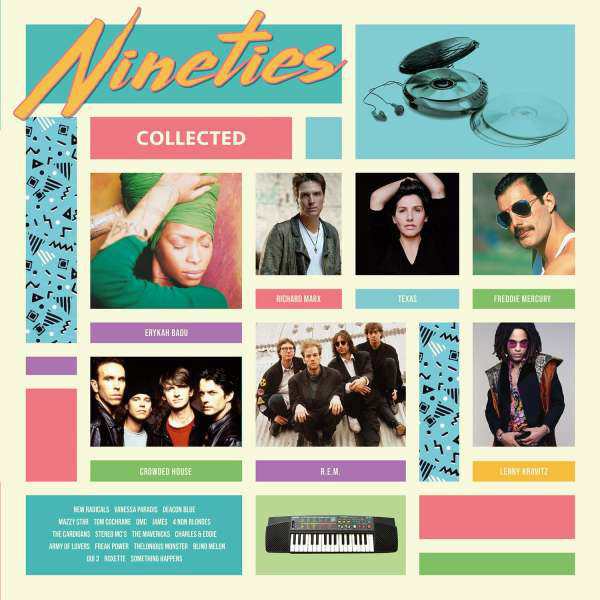 Die "Decades Collected Compilations" sind Teil der neuen "Collected"-Compilation-Reihe, die in Zusammenarbeit zwischen Universal Music und Music On Vinyl entstanden ist. Die Compilations versammeln die größten Namen jedes Jahrzehnts, kombiniert mit vergessenen Hits und weniger entdeckten Perlen, um dem Hörer die Möglichkeit zu geben, seine Lieblingssongs zu hören und gleichzeitig neues musikalisches Terrain zu entdecken.
"Various Artists – Nineties Collected" enthält unter anderem R. E.M. "Man On The Moon", Freddie Mercury "Living On My Own", Texas "Say What You Want", Lenny Kravitz "Always On The Run", Erykah Badu "Tyrone (Live)" und Blind Melon "No Rain".
Diese Compilation ist in einer limitierten Auflage von 2000 einzeln nummerierten Exemplaren auf kristallklarem Vinyl erhältlich.