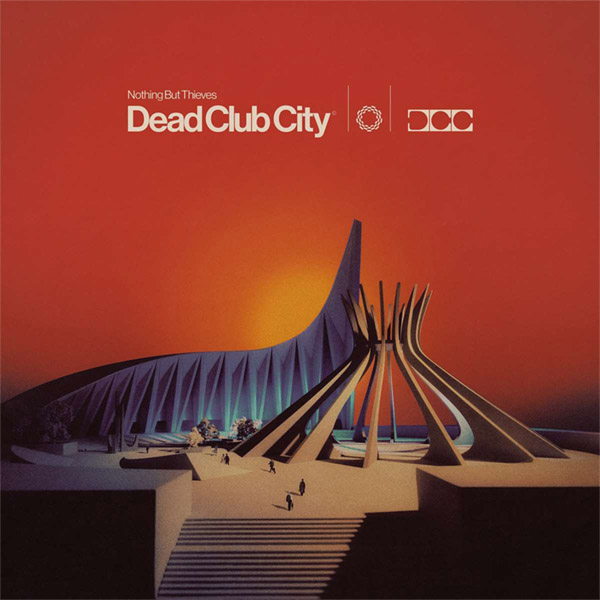 Mit ihrer 2023 erschienenen Single »Welcome to the DCC« – einem druckvollen, vor Selbstbewusstsein nur so strotzenden Track – sowie einem dazugehörigen Video meldeten sich Nothing But Thieves zurück, sehr zur Freude ihrer zahlreichen Fans . Es folgte auch die Ankündigung ihres mittlerweile vierten Albums »Dead Club City«, das über RCA/Sony Music erscheinen wird.
Mit ihrem neuen Longplayer schlagen Nothing But Thieves ein neues, innovatives Kapitel auf. Sie überzeugen mit einer Reihe von Songs, die mit gewohnt gesellschaftsrelevanten, klugen Texten daherkommen und von ihrer Fähigkeit zeugen, ihren Sound stetig weiterzuentwickeln, während sie mit den verschiedenen Genres experimentieren, die sie bis dato als Band prägten.
Mit der ersten Singleauskopplung aus dem Album, »Welcome to the DCC«, feierte die Band auf Radio 1 als Clara Amfo's Hottest Record in the World Weltpremiere. Der Track repräsentiert nicht nur den neuen, eher linkslastigen Sound der Band, sondern bietet auch einen allerersten Einblick in den Kosmos von »DCC« – der Kurzform von »Dead Club City« – und auf das, was die Fans von dem neuen Werk erwarten können. Der Rocksong, der mit experimentellem Funk und deutlichen 80er-Jahre-Einflüssen aufwartet, baut sich mittels einer anfänglichen Spannung nach und nach auf, um schließlich mit fast fröhlich anmutenden Synthesizern in einem riesigen, sich aufschwingenden Refrain aufzubrechen, in dem man die Band singen hört: »Welcome to the DCC, Dead Club City. All the Heaven, all the time«.
Auf ihrem kommenden insgesamt elf Tracks umfassenden Album stellt die Band ihren Members-Only-Club »Dead Club City« vor. Die Songs des Longplayers handeln von verschiedenen Charakteren und Handlungssträngen, die sich rund um diese Stadt spinnen. Ist es ein kollektives Bewusstsein? Ein anderer Planet? Das nächste industrielle Ödland? Der Himmel? Oder etwas ganz anderes?
Mit dem Club als Mittelpunkt allen Geschehens lässt sich leicht die reale Bedeutung hinter »Dead Club City« erahnen: Themen wie Werbung, Einheit, Internetkultur, die Musikindustrie, das Altern oder auch die Politik sowie Eskapismus und Wandel werden durch die Entfremdung oder das Privileg eines Clubs, der nur Mitgliedern vorbehalten ist, hervorgehoben. »Dead Club City« kann ab sofort vorbestellt werden.
Erhältlich als:
Standard "Black" Vinyl
Limited Indie Exclusive Edition "Milky Translucent" Vinyl
Künstler: Nothing But Thieves
Titel: Dead City Club
Label: RCA
Erscheinungsdatum: 07.07.2023
Auflage: n/a
! Bitte immer die Beschreibung (Variante/Ausführung) auf den Verkaufsplattformen beachten !
Das Datum basiert auf Vorabinformationen unserer Partner. Es ist ohne Gewähr und kann sich jederzeit ändern.