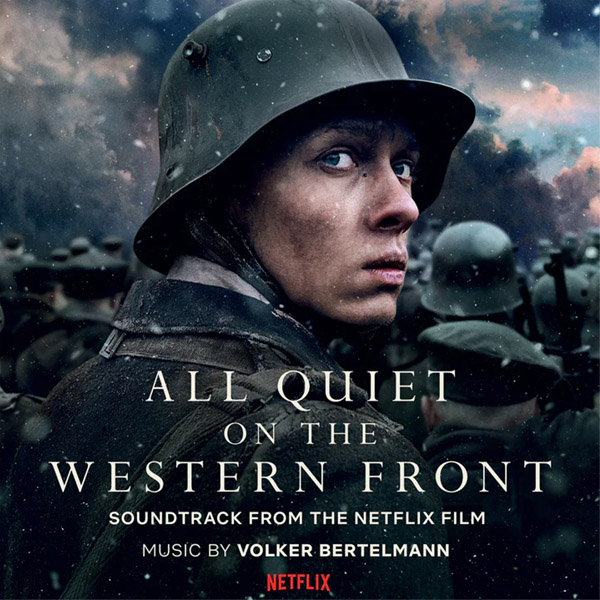 Im Westen Nichts Neues ist ein deutscher Antikriegsfilm aus dem Jahr 2022, der auf dem gleichnamigen Roman von Erich Maria Remarque aus dem Jahr 1929 basiert. All Quiet on the Western Front erhielt positive Kritiken, die sich auf den Ton und die Treue zur Antikriegsbotschaft der Vorlage bezogen.
Der Film spielt während des Ersten Weltkriegs und schildert das Leben eines idealistischen jungen deutschen Soldaten namens Paul Bäumer. Nachdem er sich mit seinen Freunden zur deutschen Armee gemeldet hat, sieht sich Bäumer den Realitäten des Krieges ausgesetzt, die seine anfänglichen Hoffnungen, ein Held zu werden, zunichte machen, während er sein Bestes tut, um zu überleben. Der Film fügt einen parallelen Handlungsstrang hinzu, der im Buch nicht vorkommt und der die Waffenstillstandsverhandlungen zur Beendigung des Krieges verfolgt.
British Academy Film Awards erhielt 14 Nominierungen (davon sieben für den besten Film und die beste Filmmusik) und neun für die 95. Academy Awards, darunter für den besten Film, das beste adaptierte Drehbuch, den besten internationalen Spielfilm und die beste Filmmusik.
Die Partitur von All Quiet On The Western Front ist in einer limitierten Auflage von 2000 einzeln nummerierten Exemplaren auf rauchfarbenem Vinyl erhältlich. Das Paket enthält ein 4-seitiges Booklet mit Filmstills.
Künstler: OST
Titel: All Quiet On The Western Front
Label: At The Movies
Erscheinungsdatum: 05.05.2023
Auflage: 2.000
! Bitte immer die Beschreibung (Variante/Ausführung) auf den Verkaufsplattformen beachten !
Das Datum basiert auf Vorabinformationen unserer Partner. Es ist ohne Gewähr und kann sich jederzeit ändern.