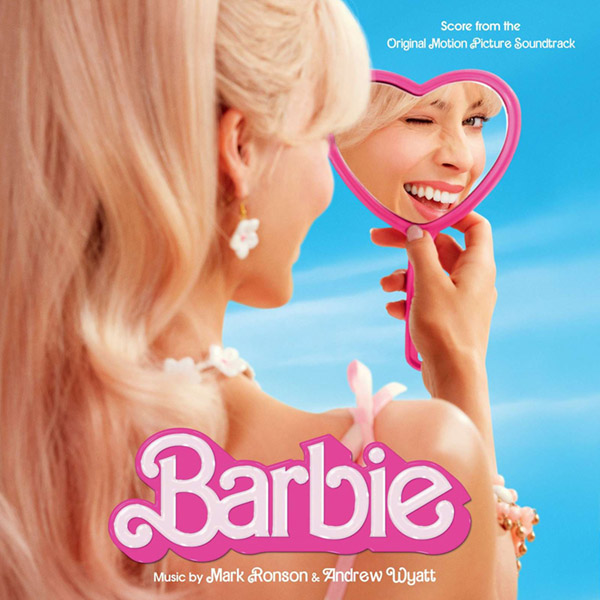 Waxwork Records freut sich, "Barbie (Score from the Original Motion Picture Soundtrack)" zu präsentieren, komponiert von Mark Ronson und Andrew Wyatt.
Der Original-Soundtrack ist in dem erfolgreichen Film "Barbie" zu hören, bei dem Greta Gerwig Regie führte und in dem Margot Robbie und Ryan Gosling als Barbie und Ken die Hauptrollen spielen und der von Warner Bros. Pictures vertrieben wird.
Die mit Spannung erwartete Filmmusik erweckt Gerwigs Vision zum Leben und fügt dem Film die perfekte Ebene hinzu, die die Fans in das Barbie-Universum eintauchen lässt. Über die Komposition der Filmmusik sagt Ronson: "Gretas Barbie strotzt nur so vor Emotionen, was uns sehr inspiriert hat, nicht nur mit Harmonie und Melodie, sondern auch mit Texturen, Klängen und Rhythmen. Manchmal wollte Greta, dass wir Tränen hervorrufen, manchmal wollte sie, dass es sich wie eine Disco anfühlt. Manchmal liebte sie die Wärme von analogen Vintage-Synthesizern, manchmal wollte sie den Reichtum eines Orchesters. Oft wollte sie auch beides.
Waxwork Records ist stolz darauf, "Barbie (Score from the Original Motion Picture Soundtrack)" als Deluxe-Vinyl-Album mit der Synthesizer-getriebenen Filmmusik zu präsentieren, gepresst auf pinkfarbenem Vinyl, in einer schweren LP-Hülle mit Hochglanzbeschichtung, mit einem 12 "x12"-Einleger, und als Deluxe-CD-Album in einem Jewel Case mit einem 16-seitigen Booklet.
Künstler: –
Titel: Barbie
Label: Waxwork
Erscheinungsdatum: 27.10.2023
Auflage: n/a
! Bitte immer die Beschreibung (Variante/Ausführung) auf den Verkaufsplattformen beachten !
Das Datum basiert auf Vorabinformationen unserer Partner. Es ist ohne Gewähr und kann sich jederzeit ändern.