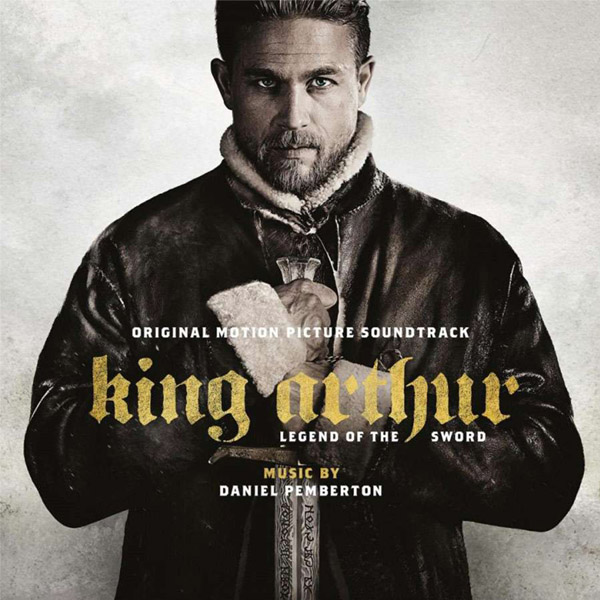 »King Arthur: Legend of the Sword« ist ein Fantasy-Film aus dem Jahr 2017, bei dem Guy Ritchie Regie führte und der lose auf den Artus-Legenden basiert. In der Hauptrolle ist Charlie Hunnam zu sehen, in weiteren Rollen spielen Àstrid Bergès-Frisbey, Djimon Hounsou, Aidan Gillen, Jude Law und Fußballstar David Beckham. Der Film folgt Artus, der seines Geburtsrechts beraubt wird und auf die harte Tour in den Hinterhöfen der Stadt aufwächst. Doch als er das Schwert aus dem Stein zieht, ist er gezwungen, sein wahres Erbe anzuerkennen – ob er will oder nicht.
Die Filmmusik wurde von Daniel Pemberton geschrieben und produziert, einem englischen Komponisten, der mit dem Ivor Novello Award, dem Golden Globe Award und dem mehrfach nominierten BAFTA Award ausgezeichnet wurde. Auf dem Soundtrack ist der Mercury-Preisträger und Folk-Musiker Sam Lee zu hören.
»King Arthur: Legend of the Sword« ist in einer limitierten Auflage von 500 einzeln nummerierten Exemplaren auf weißem und schwarz marmoriertem Vinyl erhältlich und enthält eine Beilage mit Anmerkungen des Komponisten Daniel Pemberton.
Künstler: –
Titel: King Arthur: Legend Of The Sword
Label: At The Movies
Erscheinungsdatum: 21.07.2023
Auflage: 500
! Bitte immer die Beschreibung (Variante/Ausführung) auf den Verkaufsplattformen beachten !
Das Datum basiert auf Vorabinformationen unserer Partner. Es ist ohne Gewähr und kann sich jederzeit ändern.