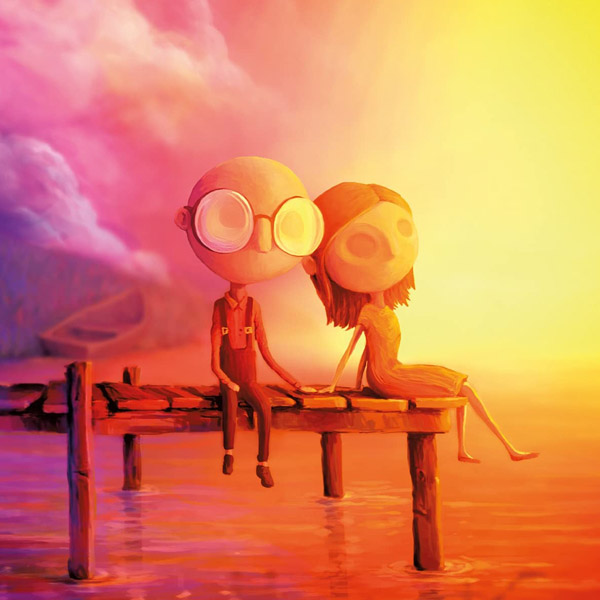 Steven Wilson ist ein 4-fach für den Grammy nominierter Multi-Instrumentalist, ein gefragter Mixer und Produzent und ist für die hohen klanglichen und musikalischen Standards seiner Arbeit bekannt. Sein letztes Album »The Future Bites« enthält Gastbeiträge von Elton John und Nile Rodgers und erreichte die Top 5 im Vereinigten Königreich, den Niederlanden, Deutschland und anderswo in Europa. In letzter Zeit ist Steven für sein immersives Audio-Mixing bekannt geworden, zunächst für seine eigenen Projekte, aber zunehmend auch für so unterschiedliche Künstler wie Black Sabbath, Roxy Music, Tears For Fears, Kiss und King Crimson.
»Last Day of June« ist ein Adventure-Puzzle-Videospiel in der Third-Person-Perspektive. Eurogamer setzte »Last Day of June« auf Platz 33 ihrer Liste der »Top 50 Games of 2017«, während Polygon es auf seiner Liste der 50 besten Spiele des Jahres 2017 auf Platz 38 einordnete. Bei den Adventure Gamers' Aggie Awards 2017 gewann es den Preis für die »Beste Geschichte«, während es in den Kategorien »Bestes Konzept«, »Bestes Grafikdesign« und »Bestes nicht-traditionelles Adventure« jeweils Zweiter war. Es war nominiert für »Game Beyond Entertainment« bei den 14. British Academy Games Awards nominiert.
Der Soundtrack zu »Last Day Of June« basiert auf vorhandener Musik, die ursprünglich und entweder auf Steven Wilsons Alben unter seinem eigenen Namen oder als sein Projekt Bass Communion zwischen 2004 und 2016 veröffentlicht wurde. Mit einer Ausnahme wurde jedoch die gesamte Musik speziell für diesen Soundtrack neu abgemischt oder bearbeitet und sorgfältig sequenziert, um ein befriedigendes, eigenständiges Hörerlebnis zu ermöglichen.
»Last Day Of June« ist zum ersten Mal auf Vinyl erhältlich. Die LP befindet sich in einem Deluxe-Gatefold-Cover und enthält eine Beilage mit den Credits und Details zu jedem Song. Ausserdem in Translucent Blue Vinyl erhältlich.