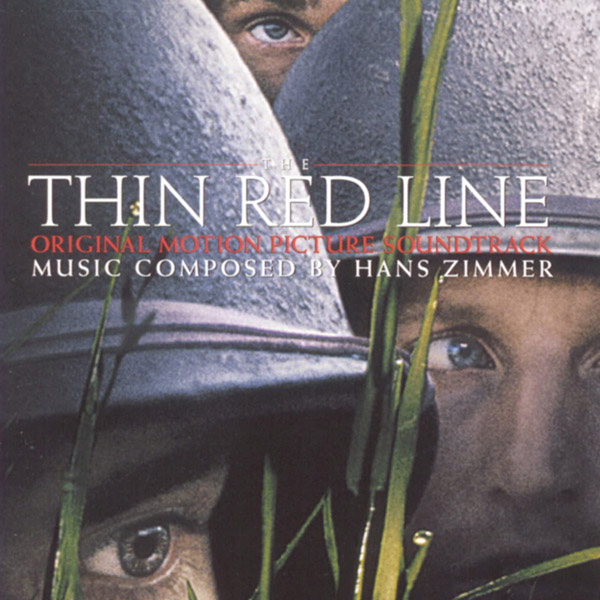 "The Thin Red Line" ist ein amerikanischer Kriegsfilm aus dem Jahr 1998, bei dem Terrence Malick das Drehbuch schrieb und Regie führte. Der Film ist eine Verfilmung des autobiografischen Romans von James Jones aus dem Jahr 1962, der sich auf den Konflikt auf Guadalcanal während des Zweiten Weltkriegs konzentriert. In den Hauptrollen spielen u. a. Kirk Acevedo, Sean Penn, Nick Nolte und Adrien Brody.
Der Soundtrack wurde von dem mehrfach mit dem Oscar ausgezeichneten Komponisten Hans Zimmer komponiert, die zusätzliche Musik stammt von John Powell. Zimmer ließ sich bei diesem Soundtrack von asiatischen Instrumenten inspirieren, darunter die Shakuhachi und die Koto. Der Film enthält auch ein melanesisches Chorlied, das vom Chor der Allerheiligen aus Honiara gesungen wird ("God Yu Tekem Laef Blong Mi"). Der Film wurde für 7 Academy Awards nominiert, darunter für den Oscar für die beste Musik (Original Dramatic Score). Der Soundtrack gewann bei den Satellite Awards den Preis für die beste Originalmusik.
"The Thin Red Line" ist in einer limitierten Auflage von 1000 einzeln nummerierten Exemplaren auf silber-dunkelgrün marmoriertem Vinyl erhältlich.
Künstler: OST
Titel: The Thin Red Line
Label: At The Movies
Erscheinungsdatum: 23.06.2023
Auflage: 1.000
! Bitte immer die Beschreibung (Variante/Ausführung) auf den Verkaufsplattformen beachten !
Das Datum basiert auf Vorabinformationen unserer Partner. Es ist ohne Gewähr und kann sich jederzeit ändern.