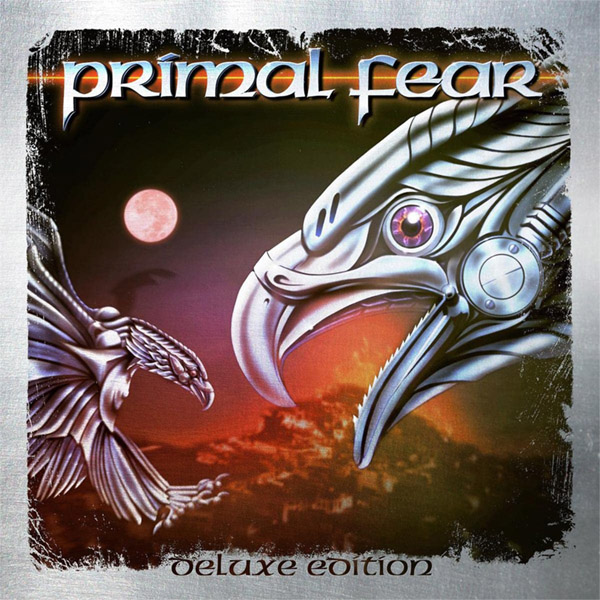 In Kooperation mit Nuclear Blast öffnet Metalville im Rahmen der Nuclear Blast Archive Series die Schatztruhe mit Re-Releases lang vergriffener und bei Fans und Sammlern heiß begehrter Highlights aus dem Nuclear Blast Katalog, dieses Mal mit dem 1998er Primal Fear Kracher-Album…
Der Tag, der den deutschen Metal für immer verändern soll: Am 2. Februar 1998 erscheint das Debütalbum des German Metal Commados, »Primal Fear«, der Erstling der hochmotivierten Bande altgedienter Metal-Größen. Die Energie, die Passion, der Furor, die Überzeugung: dieses Album ist bis heute ein metallisches Manifest, ein unwiderlegbarer Beweis dafür, immer seinem Herzen zu folgen. Der neue deutsche Stahl: »Chainbreaker«, »Running In The Dust« oder »Tears Of Rage« vereinen die archetypische Metal-Schule der Achtziger mit einer modernen Produktionswucht und entfesseltem Spiel.
Tom Naumanns Gitarre, Mat Sinners Bass und Klaus Sperlings massives Drumming, alles gekrönt von diesem Gesangstornado namens Ralf Scheepers: Primal Fear kamen, sahen und siegten. Die Neuauflage des Klassikers als Deluxe Edition klommt mit erweitertem Booklet, raren Fotos, Linernotes sowie drei Bonustracks.