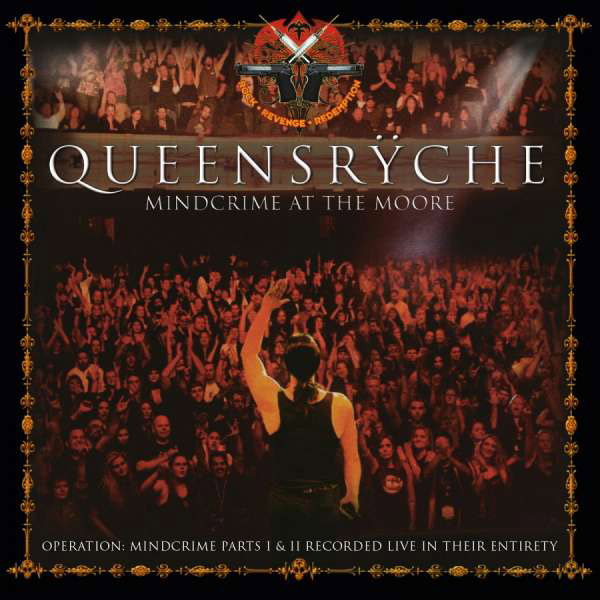 Die Progressive-Metal-Band Queensrÿche schaffte den Durchbruch im Mainstream mit ihrem gefeierten 1988er Album "Operation: Mindcrime". Das Album enthielt die ersten Chart-Hits der Band, "Eyes of a Stranger" und "I Don't Believe in Love". "Operation: Mindcrime" wurde von der RIAA schon kurz nach seiner Veröffentlichung mit Platin ausgezeichnet. Das Album erzählt die Geschichte von Nikki, einem Drogenabhängigen, der von der korrupten Gesellschaft seiner Zeit desillusioniert ist und sich widerwillig einer revolutionären Gruppe anschließt, um politische Führer zu ermorden.
Die Fortsetzung, "Operation: Mindcrime II" wurde 2006 veröffentlicht und enthielt die Singles "I'm American" und "The Hands". Es setzt die Geschichte dort fort, wo das Original aufgehört hat, mit Nikki, der aus dem Gefängnis entlassen wurde und Rache für die Ermordung seiner geliebten ehemaligen Prostituierten, die zur Nonne wurde, Schwester Mary, nehmen will. Zur Unterstützung des Albums ging die Band auf Tournee und spielte die beiden Alben in ihrer Gesamtheit an drei aufeinanderfolgenden Abenden im Oktober 2006 im Moore Theatre in Seattle.
Zum allerersten Mal ist das Live-Album "Mindcrime At The Moore" jetzt auf Vinyl erhältlich. Das 4LP-Set ist in einer limitierten Auflage von 3500 einzeln nummerierten Exemplaren auf Translucent Red, Solid White & Black Marbled Vinyl erhältlich und enthält eine Beilage.