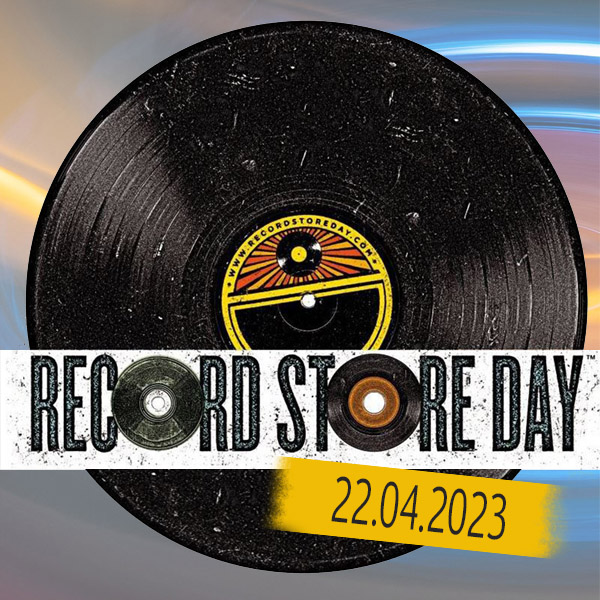 REMINDER
Am 22.04.2023 ist wieder RECORD STORE DAY!
Wir dürfen uns auf zahlreiche exklusive Veröffentlichungen durch jegliche Genres freuen.
Highlights von Taylor Swift, Miles Davis, The Cure, Madonna, Blur, Fettes Brot, The Prodigy, Pearl Jam, Nas, The Police, U2, Jamiroquai, The Cranberries, Duran Duran, Nena, Sisters Of Mercy, Björk, The Rolling Stones, The Beatles, Swedish House Mafia, Belinda Carlisle, Falco, Ramones, Van Halen, David Bowie und vielen weiteren.
Ab dem 24.04.2023 gibt es die Leftovers auch online zu erwerben.
Aber denkt dran wie immer gilt : "Wenn weg, dann weg!"
Besser ist es im teilnehmenden Plattenladen Eures Vertrauens am RSD2023 vorbei zu schauen um Eure Wunschliste zu ergattern.
Auch diesmal sind die Veröffentlichungen streng limitiert und nur in den rund 250 offiziell teilnehmenden Plattenläden in Deutschland, Österreich und der Schweiz zu kaufen.
---
Werdet Ihr zuschlagen?
Welche Platten interessieren Euch am meisten?
Was haltet Ihr vom RSD 2023?
Oder ist gar nichts interessantes für Euch dieses Jahr dabei?
Lasst es uns wissen und schreibt uns in den Kommentaren.
Eine Liste der Veröffentlichungen gibt es hier