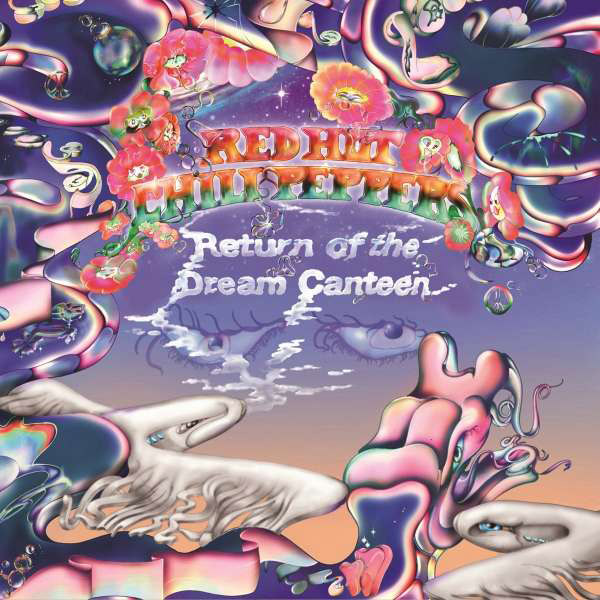 Nur kurze Zeit nach dem Erscheinen von "Unlimited Love" veröffentlichen die Peppers mit "Return of the Dream Canteen" das nächste Album, produziert von Rick Rubin.
Die Band dazu:
"Wir haben uns auf die Suche nach uns selbst gemacht, als die Band, die wir irgendwie schon immer waren. Aus Spaß an der Freude haben wir gejammt und ein paar alte Songs gelernt. Es dauerte nicht lange und wir begannen mit dem geheimnisvollen Prozess, neue Songs zu schreiben. Eine wunderbare Mischung aus den verschiedensten Einflüssen, die uns auf unserem Weg schon hunderte Male begegnet sind. Sobald wir den Fluss von Sound und Vision gefunden hatten, bauten wir einfach weiter. Da sich die Zeit in ein elastisches Taillenband aus übergroßer Unterwäsche verwandelte, hatten wir keinen Grund, mit dem Schreiben und Rocken aufzuhören. Es fühlte sich an wie ein Traum. Als alles gesagt und getan war, hatte unsere launische Liebe füreinander und die Magie der Musik uns mit mehr Songs beschenkt, als wir damit anzufangen wussten. Nun, wir haben es herausgefunden.

2 Doppelalben, die Rücken an Rücken veröffentlicht wurden. Das zweite ist genauso bedeutungsvoll wie das erste, oder sollte man sagen, umgekehrt. Return of the Dream Canteen" ist alles, was wir sind und wovon wir immer geträumt haben. Es ist vollgepackt. Gemacht mit dem Blut unserer Herzen, meiner Wenigkeit, den Red Hot Chili Peppers."
Erhältlich als:
Deluxe Edition + Poster im GF

Limited Indie Edition Violet Vinyl

Limited Edition Pink Vinyl exklusiv für jpc!
Künstler: Red Hot Chili Peppers
Titel: Return of the Dream Canteen
Label: Warner
Erscheinungsdatum: 14.10.2022
Auflage: n/a
! Bitte immer die Beschreibung (Variante/Ausführung) auf den Verkaufsplattformen beachten !