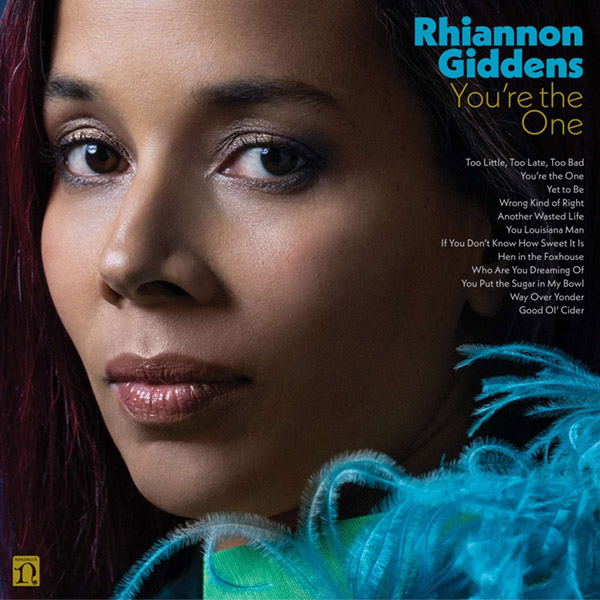 Nachdem vor zwei Jahren ihr Album "They're Calling Me Home" zusammen mit dem italienischen Multi-Instrumentalisten Francesco Turrisi erschienen ist, meldet sich die Künstlerin nun mit ihrem neuen Album "You're The One" zurück. Die Sängerin hat durch ihre besondere Mischung aus traditionellem US-amerikanischer Folk- und Old-Time Musik sowie irisch-gaelischen Einflüssen in den letzten Jahren einen eigenen, unverkennbaren Stil entwickelt.
Erhältlich als:
Standard "Black" Vinyl
Limited Indie Edition "Clear" Vinyl
Limited Exclusive Edition "Green" Vinyl (in GSA exklusiv für jpc!)
Limited Exclusive Edition "Blue" Vinyl (exklusiv für amazon)
Künstler: Rhiannon Giddens
Titel: You're The One
Label: Nonesuch
Erscheinungsdatum: 18.08.2023
Auflage: n/a
! Bitte immer die Beschreibung (Variante/Ausführung) auf den Verkaufsplattformen beachten !
Das Datum basiert auf Vorabinformationen unserer Partner. Es ist ohne Gewähr und kann sich jederzeit ändern.