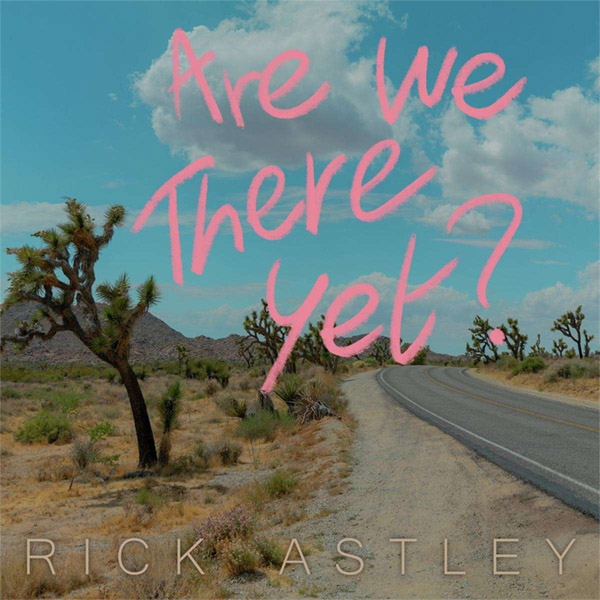 "Are We There Yet?" ist das neue, lang erwartete Album von Rick Astley via BMG. Es ist sein insgesamt neuntes Studioalbum und das dritte in Folge, das Astley in seinem Heimstudio in London selbst geschrieben, aufgenommen, eingespielt und produziert hat. Mit der Single "Dippin My Feet", einem belebenden Twist auf seinen charakteristischen Stil, ist "Are We There Yet?" der Sound von Rick, der die Erfahrungen, die er seit der Veröffentlichung von "Beautiful Life" 2018 gemacht hat, reflektiert und ausbaut.
Nach einer 56-tägigen Tour mit New Kids On The Block, Salt 'N' Pepa und En Vogue im Jahr 2022 wird er nach seinem Glastonbury-Debüt 2023 auf eine eigene Tournee gehen, die im November beginnt und bis Februar 2024 dauert.
Astley gewinnt immer noch neue Fans, ob er nun mit den Foo Fighters, Take That oder Blossoms auftritt, zu einer unglaublichen Social-Media-Sensation wird oder einfach nur die nicht enden wollende Liebe genießt, die seinen epochalen Hit "Never Gonna Give You Up" begrüßt, der in der Erfolgsserie Ted Lasso zu hören ist und über 1 Milliarde Aufrufe auf YouTube erreicht.
Künstler: Rick Astley
Titel: Are We There Yet?
Label: BMG Rights
Erscheinungsdatum: 06.10.2023
Auflage: n/a
! Bitte immer die Beschreibung (Variante/Ausführung) auf den Verkaufsplattformen beachten !
Das Datum basiert auf Vorabinformationen unserer Partner. Es ist ohne Gewähr und kann sich jederzeit ändern.