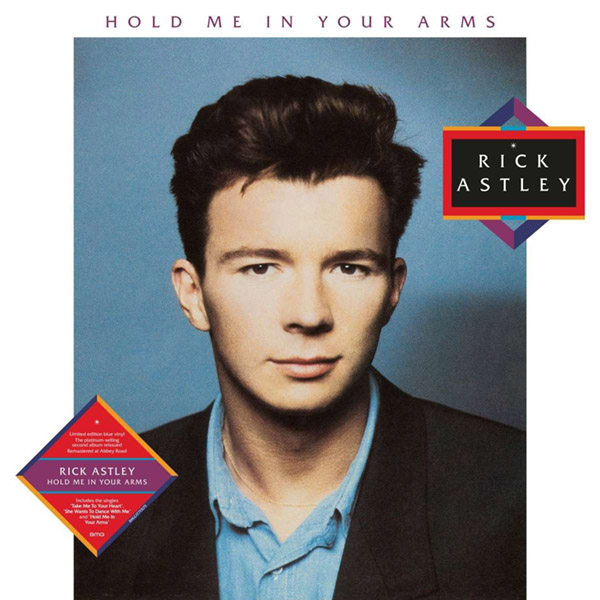 Rick Astley ließ seinem ersten Album zwei weitere Top-5-Singles folgen, "She Wants To Dance With Me" (Platz 6 in den USA) und "Take Me To Your Heart", die beide auf seinem zweiten Album "Hold Me In Your Arms" enthalten sind, das ursprünglich im Dezember 1988 erschien (und ebenfalls eine goldene Schallplatte in den USA war). Der Titelsong war auch eine Top-10-Single.
Diesmal hat Rick die meisten Songs selbst geschrieben, obwohl es drei Stock/Aitken/Waterman-Kompositionen und eine Coverversion von Holland-Dozier-Hollands "Ain't Too Proud To Beg" gibt. Rick hat auch bei der Produktion des Großteils des Albums mitgewirkt.
Künstler: Rick Astley
Titel: Hold Me In Your Arms
Label: BMG Rights
Erscheinungsdatum: 12.05.2023
Auflage: n/a
! Bitte immer die Beschreibung (Variante/Ausführung) auf den Verkaufsplattformen beachten !
Das Datum basiert auf Vorabinformationen unserer Partner. Es ist ohne Gewähr und kann sich jederzeit ändern.