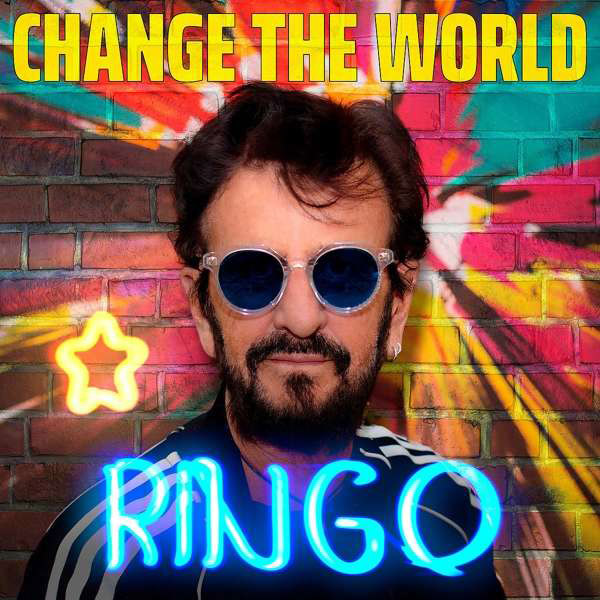 Nur noch EPs
Erst Anfang des Jahres 2021 veröffentlichte Ringo Starr seine EP »Zoom In«. Jetzt lässt der britische Musiker, Songschreiber und Beatles-Schlagzeuger schon wieder von sich hören. »Change The World« heißt seine neue EP.
»Ich habe immer gesagt, dass ich nur noch EPs veröffentlichen möchte, und dies ist die nächste«, so Starr.
Vier Songs hat er dafür während des Lockdowns in seinem Homestudio Roccabella West aufgenommen. Beim Songwriting holte sich der 81-Jährige Unterstützung von einigen namhaften Kollegen.
Die Leadsingle »Let's Change The World« wurde von den Toto-Sängern Joseph Williams und Steve Lukather geschrieben. Sie sind außerdem in dem Song zu hören. »Just That Way« stammt aus der Feder von Ringo und Bruce Sugar, »Coming Undone« von Linda Perry und Trombone Shorty. Der vierte Song auf »Change The World« ist eine Coverversion des Blues-Rock-Klassikers »Rock Around The Clock« aus dem Jahr 1954, der unter anderem durch die Band Bill Haley & His Comets große Bekanntheit erlangte. In letzterem ist auch Eagles-Gitarrist Joe Walsh zu hören.
In einer Pressemitteilung schrieb Ringo zu den Aufnahmen: »Was für ein Segen es in diesem Jahr war, ein Studio hier zu Hause zu haben und mit so vielen großartigen Musikern zusammenarbeiten zu können, einigen, mit denen ich schon gearbeitet habe, und einigen neuen Freunden.«
Das Ergebnis ist ein kleines, aber dennoch vielseitiges Ganzes zwischen Reggae, Country, Pop und Rock. Wer sich selbst überzeugen will, kann »Change The World« jetzt einfach online bestellen, und zwar als CD und als MC oder 10″ Vinyl.
Nach der Auflösung der Beatles im Jahr 1970 startete Ringo Starr seine Solokarriere und veröffentlichte mehrere erfolgreiche Singles. Mit seinem 1973 erschienenen Album »Ringo«, das sowohl im Vereinigten Königreich als auch in den USA in den Top Ten landete, hatte er sowohl kommerziellen als auch kritischen Erfolg. Bis heute veröffentlichte er 20 Soloalben, das letzte kam 2019 mit »What's My Name«. »Change The World« ist zudem Ringos dritte EP.