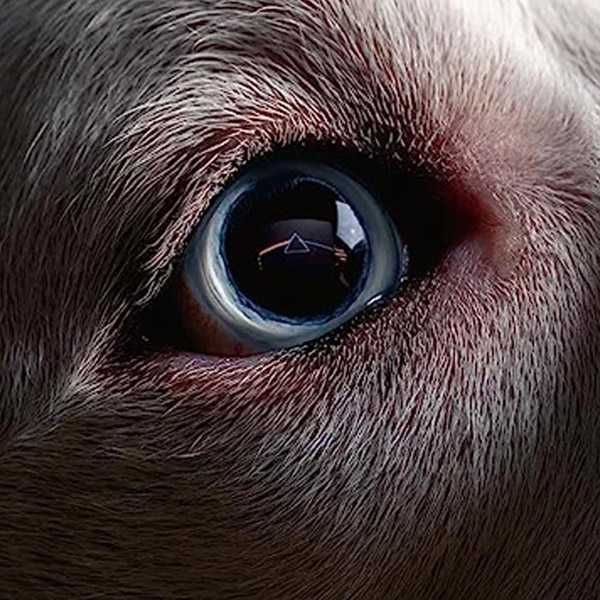 Zur Feier des 50. Jahrestages der Veröffentlichung von 'The Dark Side Of The Moon' kündigt Roger Waters die Veröffentlichung seiner Hommage an das Original an, 'The Dark Side Of The Moon Redux' Waters sagt: "Als wir die Songs für die Lockdown Sessions aufnahmen, stand der 50. Jahrestag der Veröffentlichung von The Dark Side Of The Moon vor der Tür. Es kam mir in den Sinn, dass The Dark Side Of The Moon ein geeigneter Kandidat für eine ähnliche Überarbeitung sein könnte, zum Teil als Tribut an das Original, aber auch um die politische und emotionale Botschaft des gesamten Albums neu zu adressieren. Ich habe das mit Gus und Sean besprochen, und als wir aufgehört hatten zu kichern und uns gegenseitig zuzurufen 'Ihr müsst verrückt sein ****', haben wir beschlossen, es in Angriff zu nehmen. Es ist wirklich großartig geworden und ich freue mich darauf, dass es jeder hören kann. Es ist kein Ersatz für das Original, das natürlich unersetzlich ist. Aber es ist eine Möglichkeit für den neunundsiebzigjährigen Mann, über die dazwischen liegenden fünfzig Jahre hinweg in die Augen des neunundzwanzigjährigen zurückzublicken und zu sagen, um ein Gedicht von mir über meinen Vater zu zitieren: "Wir haben unser Bestes getan, wir haben sein Vertrauen bewahrt, unser Vater wäre stolz auf uns gewesen". Und es ist auch eine Möglichkeit für mich, eine Aufnahme zu würdigen, auf die Nick, Rick, Dave und ich zu Recht sehr stolz sind Als Gründungsmitglied, Texter und Hauptkomponist von Pink Floyd in der einflussreichsten und kreativsten Zeit der Band hat Roger Waters weltweiten Erfolg und Weltruhm erlangt. Waters war Mitte der 1960er Jahre Mitbegründer von Pink Floyd. Unter Waters' Leitung brachten Pink Floyd in den 1970er Jahren eine Reihe von Bestseller-Alben heraus, von denen The Dark Side Of The Moon, Wish You Were Here, Animals und The Wall die erfolgreichsten und kultigsten waren. Roger Waters verließ Pink Floyd 1985 und ist heute einer der erfolgreichsten Solokünstler der Welt.
Künstler: Roger Waters
Titel: Dark Side Of The Moon Redux
Label: V2
Erscheinungsdatum: 06.10.2023
Auflage: n/a
! Bitte immer die Beschreibung (Variante/Ausführung) auf den Verkaufsplattformen beachten !
Das Datum basiert auf Vorabinformationen unserer Partner. Es ist ohne Gewähr und kann sich jederzeit ändern.