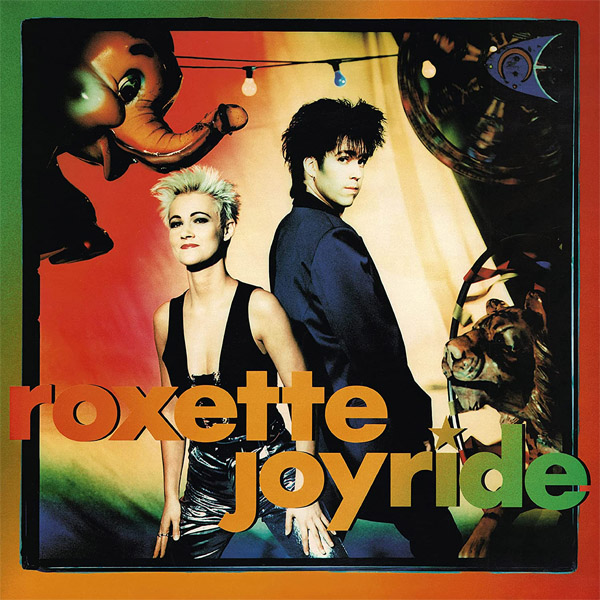 Die Reissues zum 30. Jubiläum
»Writing songs with John Lennon was a long joyride«, sagte Paul McCartney einst über die Arbeit mit seinem Beatles-Kollegen. Inspiriert von dieser Aussage entstand vor 30 Jahren der Titel zum dritten Album von Roxette: »Joyride«.

Zum Jubiläum wird der Longplayer 2021 noch einmal neu aufgelegt, und zwar in Form von zwei 30th Anniversary Deluxe Editions, wahlweise auf drei CDs oder vier LPs, die neben der Originalversion auch bisher unveröffentlichtes oder schwer erhältliches Material enthält, darunter Remixes, B-Seiten, Demos und Live-Aufnahmen. Außerdem gibt es zwei Vinyl-Versionen, eine farbige und eine klassisch-schwarze LP.

»Joyride« erschien ursprünglich im März 1991. Es war das dritte Album des schwedischen Poprock-Duos, bestehend aus Sänger und Gitarrist Per Gessle und Sängerin Marie Fredriksson, die 2019 verstarb.

Die Aufnahmen fanden von Januar bis November 1990 in den EMI-Studios in Stockholm und den Tits-&-Ass-Studios in Halmstad statt, zusammen mit Produzent Clarence Öfwerman, der bereits bei den beiden Vorgängern »Pearls Of Passion« (1986) und »Look Sharp!« (1988) hinter den Reglern saß.

Vor den Singles Fading »Like a Flower (Every Time You Leave)«, »The Big L«, »Spending My Time« und »Church Of Your Heart« war besonders das zuerst ausgekoppelte Titelstück in vielen Ländern sehr erfolgreich. Der Song erreichte unter anderem Platz eins in den USA sowie in Deutschland.

Das Album »Joyride« landete in mehreren Ländern auf Platz eins der Charts, darunter Schweden und Deutschland. In Großbritannien erreichte es Platz zwei, in den USA Platz zwölf. Es ist das bestverkaufte Roxette-Album.