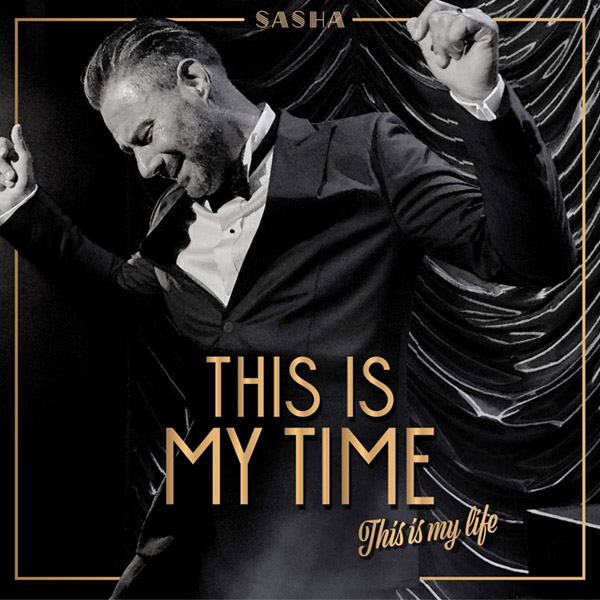 Happy Birthday, Sasha! Zu seinem 50. Geburtstag im Jahr 2022 beschenkt der talentierte Entertainer sich und seine Fans mit einem brandneuen Studioalbum und einer spektakulären Revue-Show – beides im glamourösen Las Vegas-Stil!
Ob als einfühlsamer Pop-Sänger oder als mitreißender Retro-RockʾnʾRoller mit seinem Alter Ego Dick Brave & The Backbeats: Sasha ist ein echter Ausnahmekünstler, den man in Europa schon lange nicht mehr näher vorstellen muss. Mit unzähligen Superhits wie »If You Believe«, »I Feel Lonely«, »We Can Leave The World« oder »Rooftop« hat er sich seit mehr als zwei Dekaden längst als Teil von Deutschlands unveränderlicher Pop-DNA verewigt und begeistert ein riesiges Publikum weit über deutsche Grenzen hinaus.
Anlässlich seines 50. Geburtstages hat sich der vielfach mit Gold- und Platin ausgezeichnete, sympathische Sänger und Entertainer etwas ganz Besonderes überlegt: Auf seinem kommenden Jubiläumsalbum »This Is My Time: Love From Vegas« blickt Sasha auf sein aufregendes Leben und seine größten musikalischen Meilensteine zurück. Neben glamourösen Neu-Interpretationen eigener Hits im glitzernden Las Vegas Revue-Soundgewand, enthält die Songsammlung außerdem brandneue Stücke sowie ausgewählte Coverversionen in elegant-lässiger Crooner-Manier.
Passend zum Album bringt Sasha zudem eine spektakuläre neue Show im glamourösen Las Vegas-Style auf die große Bühne, in der er sich stilistisch vor seinen großen Idolen Frank Sinatra, Elvis und oder Tom Jones verneigt, während er begleitet von Band und Tänzern sein bisheriges Oeuvre neu interpretiert. »Es war schon sehr lange mein Wunsch, diese Idee umsetzen zu können«, so Sasha über das Konzept hinter seiner neuen Show und dem begleitenden Album. »Mein runder Geburtstag scheint nun der beste Anlass zu sein, diesen Traum nicht weiter aufzuschieben, sondern ihn genau jetzt wahr werden zu lassen.«
Künstler: Sasha
Titel: This Is My Time. This Is My Life.
Label: Ariola
Erscheinungsdatum: 08.09.2023
Auflage: n/a
! Bitte immer die Beschreibung (Variante/Ausführung) auf den Verkaufsplattformen beachten !
Das Datum basiert auf Vorabinformationen unserer Partner. Es ist ohne Gewähr und kann sich jederzeit ändern.