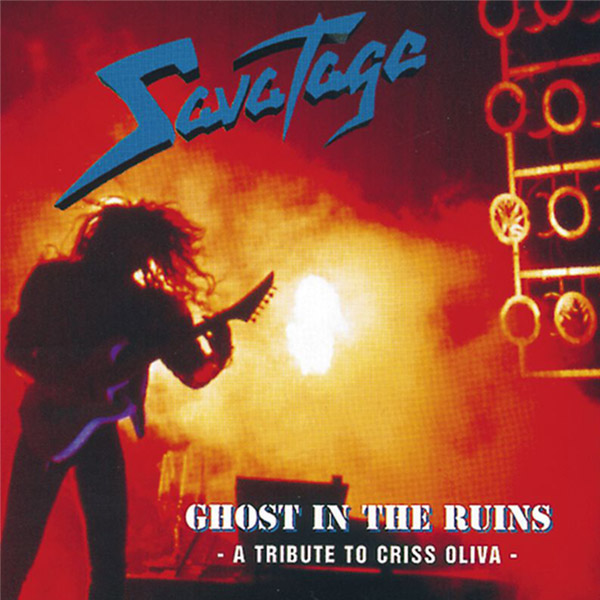 Das Hommage-Album an Criss Oliva
"Ghost In The Ruins" (1995) wurde nicht aus Trauer veröffentlicht, sondern um Criss' Vermächtnis zu ehren und einige der magischen Momente zu feiern, die er, sein Bruder Jon Oliva, Johnny Lee Middleton, Chris Caffery und Steve Wacholz auf der Bühne darboten. Den einen oder anderen Song herauszuheben, wird ihnen nicht gerecht – hier sind sie alle Highlights.
Das Live-Album wurde 2023 für Vinyl gemastert und enthält drei Bonustracks von der Show in Cleveland 1987 – 'Devastation', 'Beyond The Doors Of The Dark' & 'Unusual'. Die Wiederveröffentlichung erfolgt im Original-Coverdesign, mit verbessertem Artwork, einem 12-seitigen LP-Booklet und brandneuen Liner Notes von Clay Marshall, der für diese Vinyl-Wiederveröffentlichung Jon Oliva, Johnny Lee Middleton, Chris Caffery und Steve Wacholz interviewt hat.
"Ich glaube, tief in seinem Inneren ärgerte es ihn, dass er nicht die Anerkennung bekam, die er nach Meinung vieler Leute verdient hatte, aber er sagte sich einfach: 'Wie auch immer. Ich werde meinen Tag haben.' Aber er war großartig, Mann – ein einzigartiger Gitarrist. Ich frage mich, wie er jetzt wohl wäre." (Jon Oliva)
Künstler: Savatage
Titel: Ghost In The Ruins
Label: earMUSIC
Erscheinungsdatum: 27.10.2023
Auflage: n/a
! Bitte immer die Beschreibung (Variante/Ausführung) auf den Verkaufsplattformen beachten !
Das Datum basiert auf Vorabinformationen unserer Partner. Es ist ohne Gewähr und kann sich jederzeit ändern.