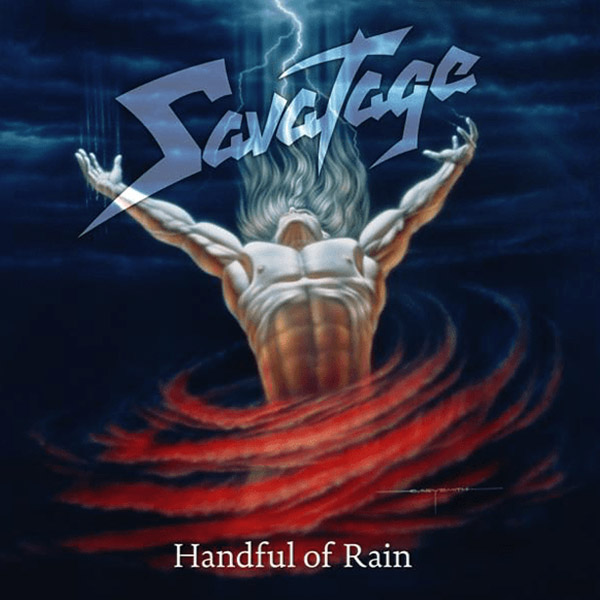 "Handful of Rain" war das erste Album nach dem Tod von Criss Oliva. "Keiner von uns wusste damals, ob das, was wir taten, richtig war, oder ob wir einfach hätten aufhören sollen", sagt Jon Oliva. "Man bot uns viermal so viel Geld für das Live-Tribute an, als wir für 'Handful of Rain' bekamen, aber wir wollten 'Alone You Breathe' machen. Paul und ich mussten diesen Song veröffentlichen, Criss zuliebe. So seltsam es klingt, aber das war das Wichtigste für uns." Auf dem Album findet sich auch der Song "Chance", der als erster Savatage-Song Kontrapunkt-Gesang enthielt, ein Stilmittel, das sie auch auf den nachfolgenden Alben verwendeten.
»Handful of Rain« mag kein zeitloses Meisterwerk sein, wie es »Streets« war, und auch kein Album mit der Bedeutung von »Edge of Thorns«, aber es ist immer noch ein Album, das die meisten der schwer klingenden Konkurrenten in den Schatten stellen kann, und vor allem ein Album, das Savatage-Fans, die so sehr unter Criss' Tod gelitten hatten, wieder zum Träumen bringen kann.
Fast drei Jahrzehnte nach seiner ursprünglichen Veröffentlichung ist "Handful Of Rain" nun wieder auf feinstem Vinyl erhältlich. Wiederveröffentlicht als 180g Black LP Gatefold Edition sowie als limitierte Collector's Edition auf transparent blauem Vinyl. Beide Editionen wurden für Vinyl gemastert und mit dem Original-Cover-Design und erweitertem Artwork, einschließlich eines 12-seitigen LP-Booklets, ausgestattet. Die limitierte Sammler-Edition beinhaltet zudem ein Slipmat mit Cover-Print.