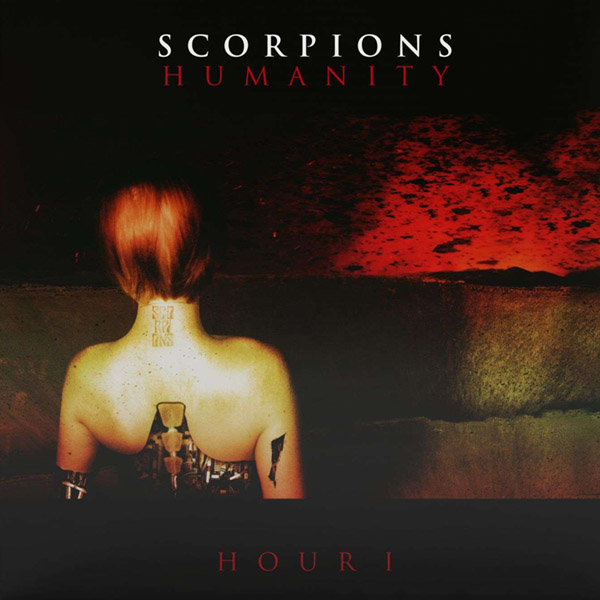 »Humanity (Hour 1)« ist das 21. Studioalbum der Scorpions und wurde von den legendären Star-Produzenten Desmond Child und James Michael in Los Angeles produziert. Das Album ist ein Konzeptalbum, welches auf einem Roman von Liam Carl basiert, der einen Krieg zwischen Menschen und Maschinen beschreibt und sich mit dem übergeordneten Thema der Mitmenschlichkeit beschäftigt. Klaus Meine verfolgte bei der Produktion des Albums einen sehr modernen Sound, der up-to-date klingen sollte, ohne den Scorpions-Charakter zu verlieren, und verbindet dabei in gewisser Weise den Sound der frühen Scorpions mit der Produktion der späteren Alben.
»Humanity (Hour 1)« wurde mit besonderem Fingerspitzengefühl von den originalen Tapes remastered erscheint nun als kolorierte 180g Gatefold 2LP, gepresst auf Gold farbigem Vinyl.
Neben »Humanity (Hour I)« erscheinen auch »Tokyo Tapes«, »In Trance«, »Virgin Killer«, »Fly To The Rainbow«, »Savage Amusement«, »Blackout«, »Lovedrive«, »World Wide Live«, »Taken By Force«, »Animal Magnetism« und »Love At First Sting« in neuen kolorierten Vinyl-Versionen.
Künstler: Scorpions
Titel: Humanity Hour I
Label: BMG Rights
Erscheinungsdatum: 02.06.2023
Auflage: n/a
! Bitte immer die Beschreibung (Variante/Ausführung) auf den Verkaufsplattformen beachten !
Das Datum basiert auf Vorabinformationen unserer Partner. Es ist ohne Gewähr und kann sich jederzeit ändern.