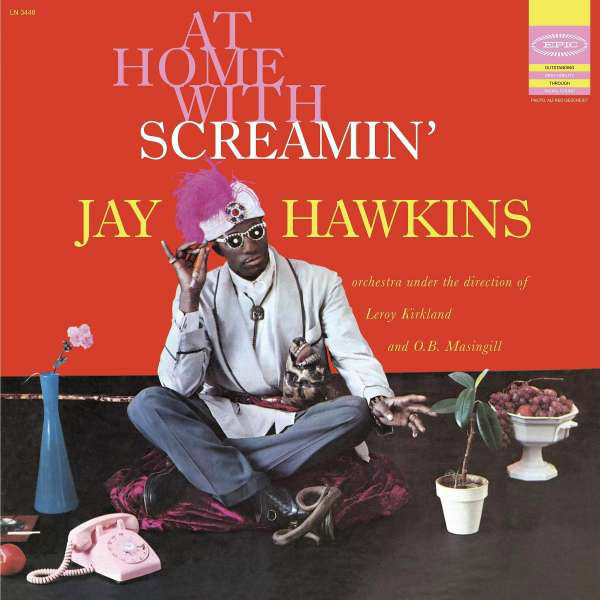 Screamin' Jay Hawkins' berühmtester Song "I Put A Spell On You" sollte eigentlich eine Blues-Ballade sein. Doch als er und seine Musiker sich im Studio betranken, entstand einer der herzzerreißendsten und emotionalsten Songs der Popgeschichte. Er ächzte, stöhnte, stotterte und spuckte sich durch die Aufnahme, was dem Song eine eindringliche Atmosphäre verlieh und dafür sorgte, dass er von vielen Radiosendern verboten wurde.
Aber es wurde ein Hit, der ihm die Lizenz gab, mehr von seiner leicht schrägen, opernhaften Musik aufzunehmen, was 1958 in seinem ersten Album "At Home With Screamin' Jay Hawkins" resultierte. Mit tanzbaren Titeln wie "Hong Kong", dem Stomper "Yellow Coat", "Take Me Back To My Boots And Saddle" und natürlich "I Put A Spell On You" ist diese Platte ein echter Knaller.
At Home With Screamin' Jay Hawkins ist jetzt zum ersten Mal auf farbigem Vinyl erhältlich. Das Album ist in einer limitierten Auflage von 1000 einzeln nummerierten Exemplaren auf Solid Red Vinyl erhältlich.