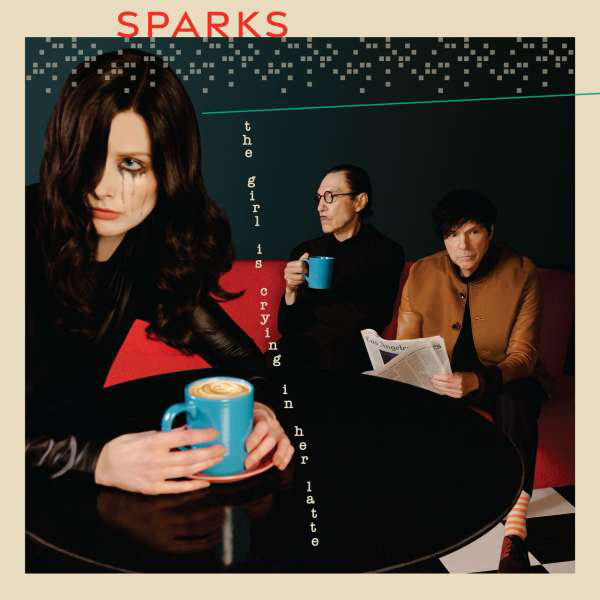 »The Girl Is Crying In Her Latte« ist Sparks' erste Veröffentlichung seit fast fünf Jahrzehnten, nach Klassikern wie dem 1974 erschienenen Erfolgsalbum »Kimono My House«, mit der Hit-Single »This Town Ain't Big Enough For Both Of Us«.
Das 2023 erscheinende Album wird von Ron und Russell Mael als eine Platte beschrieben, die »so kühn und kompromisslos ist wie alles, was wir damals gemacht haben, oder auch zu jeder anderen Zeit unserer Karriere«.
Das Album enthält fesselnde neue musikalische Elemente wie »Mona Lisa's Packing, Leaving Late Tonight« und »Nothing Is As Good As They Say It Is«, Songs, die Sparks' unermüdliche Fähigkeit unter Beweis stellen, in perfekten dreieinhalbminütigen Pop-Meisterwerken vollständige und detaillierte Geschichten zu erzählen. »The Girl Is Crying In Her Latte« ist sowohl charakterlich zeitlos als auch modern und bekräftigt einmal mehr, dass Sparks nach mehr als einem halben Jahrhundert, in dem sie solche Meisterwerke geschaffen haben, originell, genial und wie immer absolut einzigartig blieben.
Erhältlich als:
Limited Edition "Black" Vinyl
Limited Edition Picture Disc
Künstler: Sparks
Titel: The Girl Is Crying In Her Latte
Label: Island
Erscheinungsdatum: 26.05.2023
Auflage: n/a
! Bitte immer die Beschreibung (Variante/Ausführung) auf den Verkaufsplattformen beachten !
Das Datum basiert auf Vorabinformationen unserer Partner. Es ist ohne Gewähr und kann sich jederzeit ändern.