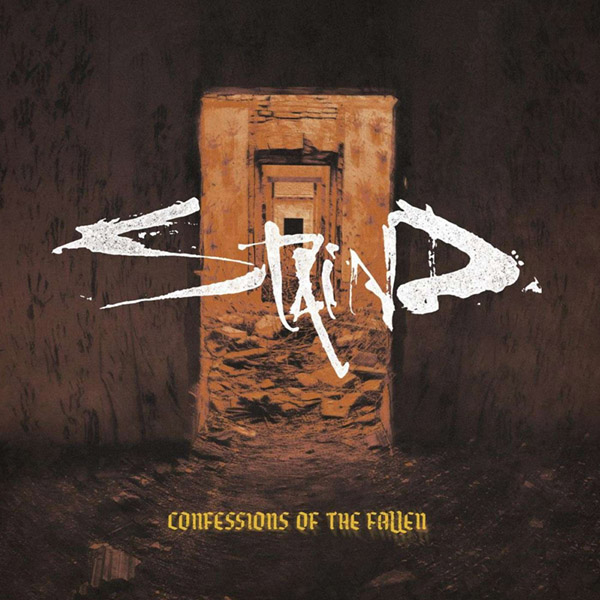 Die 10 Tracks auf "Confessions of the Fallen" erkunden eine Vielzahl von klanglichen Nischen. Die Debütsingle "Lowest In Me" (derzeit auf Platz 2* der aktiven Rockcharts), "Cycle of Hurting", "Was Any of it Real?" und "Hate Me Too" preschen mit unerbittlicher Wut voran, wobei die Elektronik die frenetischen Angriffe der Musiker noch verstärkt. Tracks wie "Out of Time", "In This Condition" und "The Fray" zeichnen sich durch fließende Arrangements und mitreißende Dynamikwechsel aus, während "Here and Now" und das vorsichtig optimistische "Better Days" uns daran erinnern, dass Staind das Hübsche nicht fremd ist – wenn es angebracht ist, versteht sich. Textlich schöpft "Confessions of the Fallen" wieder aus den dunklen, nachdenklichen Ecken, die Lewis in Stainds Songs schon immer einbezog, trotzdem sind diese 10 Songs so persönlich wie nie zuvor. "Ich arbeite mich immer noch durch meine Probleme", sagt Aaron. "Und bis dahin träume ich von besseren Zeiten. Ich hoffe, so fühlt sich jeder im Moment… bessere Tage stehen uns noch bevor."
Eine Legion von Staind-Fans wird ihre besseren Tage sicherlich in den neuen Songs der Band finden.
Künstler: Staind
Titel: Confessions Of The Fallen
Label: Alchemy
Erscheinungsdatum: 15.09.2023
Auflage: n/a
! Bitte immer die Beschreibung (Variante/Ausführung) auf den Verkaufsplattformen beachten !
Das Datum basiert auf Vorabinformationen unserer Partner. Es ist ohne Gewähr und kann sich jederzeit ändern.