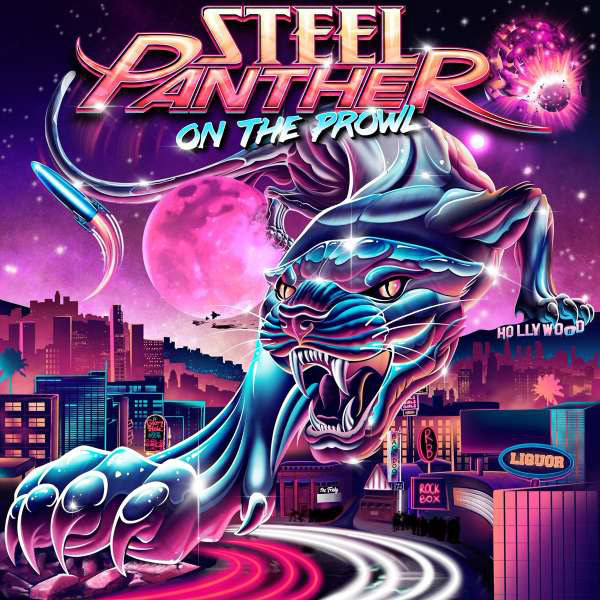 Das sechste Studioalbum »On The Prowl« von Steel Panther erscheint. Ein passender Titel, denn die Band pirscht von Jahr zu Jahr und ab 2023 mit neuem Bassisten Spyder heißer und verrückter durch die Welt!
Die vorab erschienene Single »Never Too Late (To Get Some Pussy Tonight)« hat bereits ein ziemlich dickes Brett von Album angekündigt.
Panther-Drummer Stix Zadinia erklärt hierzu: »Der Song und das Video sind eine absolute öffentliche Bekanntmachung. Die Leute fragen STEEL PANTHER schon seit Jahrzehnten um Rat in Sachen Leben, Liebe und dem Streben nach Glück. ›Never Too Late‹ ist eine Erinnerung daran, niemals aufzugeben, deinem Herzen zu folgen, deine Träume zu verwirklichen, deine Herausforderungen zu meistern, die raue See zu navigieren, nach den Sternen zu greifen und jedes andere Klischee, das du in deiner Tasche hast. Im Grunde genommen wollen wir damit sagen, dass es nie zu spät ist, sich heute Nacht ein bisschen Pu**y zu holen.«
Künstler: Steel Panther
Titel: On The Prowl
Label: Sony
Erscheinungsdatum: 17.03.2023
Auflage: n/a
! Bitte immer die Beschreibung (Variante/Ausführung) auf den Verkaufsplattformen beachten !
Das Datum basiert auf Vorabinformationen unserer Partner. Es ist ohne Gewähr und kann sich jederzeit ändern.