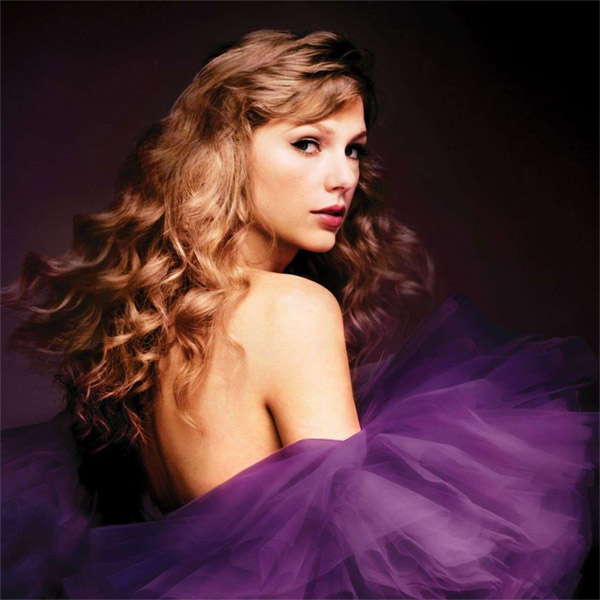 Die mehrfache Grammy-Award Gewinnerin Taylor Swift veröffentlicht "Speak Now" (Taylor's Version) eine Wiederveröffentlichung des von ihr 2010 veröffentlichten Albums "Speak Now". Das Album, welches alleinig von der Sängerin geschrieben wurde, zeichnet sich durch brutale Ehrlichkeit und tagebuchartige Bekenntnisse aus.
"Speak Now" (Taylor's Version) markiert die dritte Wiederveröffentlichung ihrer ersten sechs Studioalben. Zuvor veröffentlichte Taylor Swift "Fearless" (Taylor's Version) & "Red" (Taylor's Version). Ihr letztes Studioalbum "Midnights" erreichte sogar Platz 1 der deutschen Charts.
"Speak Now" (Taylor's Version) enthält zusätzlich zu den bereits 2010 veröffentlichten 16 Songs noch 6 Titel (From the Vault), auf welchen unter anderem die Band Fall Out Boy & Hayley Williams von Paramore zu hören sein wird. Die mit mehrfach diamant-ausgezeichnete Künstlerin nahm das Album im Alter von 32 erneut auf, was einen Bezug zu den Lyrics ihres Songs "Never Grow Up" ("32 and still growing up now") herstellt.
Jedes Vinyl-Album enthält 22 Lieder, darunter 6 bisher unveröffentlichte Songs (From The Vault), Sammler-Albumhülle mit einzigartigem Front- und Rückcover, 3 einzigartige Vinyl-Farben (Violet Marbled Vinyl, Lilac Marbled Vinyl oder Orchid Marbled Vinyl), sammelbare Albumhüllen mit Songtexten und nie zuvor gesehenen Fotos sowie ein Foto und Prolog im Klappcover.
Bei der Abbildung dieses Produkts handelt es sich um ein digitales Rendering, das nur zu Illustrationszwecken dient. Das tatsächliche Produkt kann abweichen. Bitte beachten Sie, dass jede Marmorierung einzigartig ist und jede Vinyleinheit in der Farbgebung leicht abweicht.
Künstler: Taylor Swift
Titel: Speak Now (Taylor's Version)
Label: Republic
Erscheinungsdatum: 07.07.2023
Auflage: n/a
! Bitte immer die Beschreibung (Variante/Ausführung) auf den Verkaufsplattformen beachten !
Das Datum basiert auf Vorabinformationen unserer Partner. Es ist ohne Gewähr und kann sich jederzeit ändern.