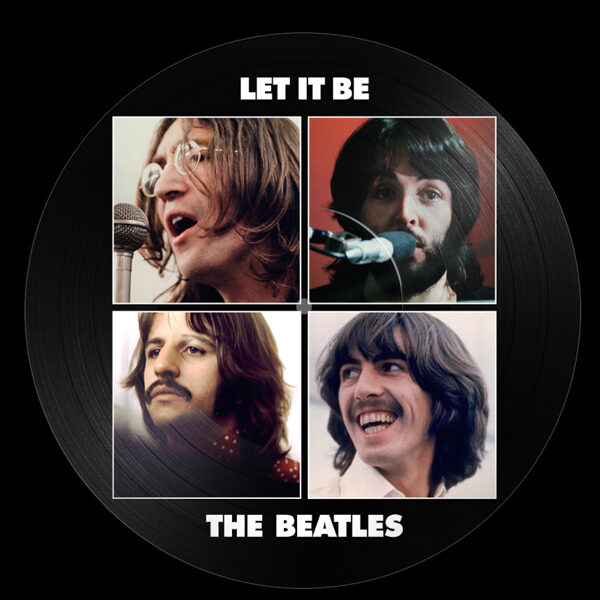 Das letzte Studioalbum der Beatles, »Let It Be«, wird im Oktober 2021 als verspätete Jubiläumsausgabe zum 50. Geburtstag neu aufgelegt, und zwar in verschiedenen Konfigurationen.
»Let It Be« ist das zwölfte und letzte Studioalbum der britischen Rocklegenden. Es wurde ursprünglich am 8. Mai 1970 in Großbritannien und Deutschland veröffentlicht. Obwohl die meisten Aufnahmen bereits Anfang 1969 vor dem Vorgängeralbum »Abbey Road« eingespielt wurden, erschien es erst danach, parallel zum gleichnamigen Film »Let It Be«. The Beatles hatten sich zu diesem Zeitpunkt bereits aufgelöst. Phil Spector wurde zuvor die Aufgabe übertragen, aus den vielen Stunden an Bändern ein Album zu erstellen.
Wie die meisten früheren Releases der Beatles erreichte »Let It Be« in vielen Ländern Spitzenplätze in den Albumcharts: Platz eins in Großbritannien und den USA, Platz drei in Deutschland. Die Reaktionen der Kritiker waren jedoch im Allgemeinen nicht gerade positiv, weshalb »Let It Be« auch als eines der umstrittensten Rockalben der Geschichte angesehen wird.
Zum 50. Geburtstag gibt es »Let It Be« jetzt als Reissue auf CD und als LP, wahlweise auf 180-g-Vinyl oder als Picture Disc. Zudem dürfen sich Fans über verschiedene 50th Anniversary Deluxe Editions mit vielen Extras freuen, darunter eine Doppel-CD, ein Set mit fünf CDs, einer Blu-ray Audio und einem Buch sowie ein Set mit vier LPs, einer 12ʺ-Single und einem Buch. Die Inhalte und Informationen zu den jeweiligen Formaten finden Sie im Folgenden.
Die limitierte Picture Disc, illustriert mit dem Albumartwork, enthält das Originalalbum »Let It Be« im neuen Stereomix.
Künstler: The Beatles
Titel: Let It Be
Label: Universal
Erscheinungsdatum: 15.10.2021
Auflage: n.a.