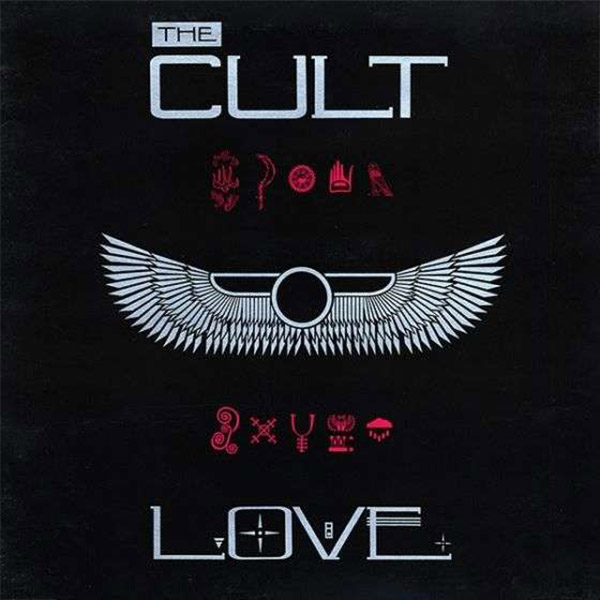 The Cult wird von Ian Astbury am Gesang und Billy Duffy an der Gitarre angeführt. Ihre Musik und ihre Alben bedürfen keiner weiteren Vorstellung, da sie sich im Laufe der Jahre, seit ihrer Gründung 1983, als eine der größten Rockbands der Welt etabliert haben.
Love war das zweite Album von The Cult, das ursprünglich 1985 veröffentlicht wurde. Es war ihr Durchbruch und brachte viele Singles hervor, darunter »Rain«, »Revolution« und die epische Hymne »She Sells Sanctuary«.
Das Album definierte schließlich ihre Karriere, aber zu dieser Zeit stand es im Gegensatz zu allem, was in der Musikbranche vor sich ging. Ihr vorheriges Album, das stimmungsvolle und psychedelische »Dreamtime«, wurde von den Kritikern hoch gelobt, doch für den Nachfolger entschieden sie sich für eine völlige Kehrtwendung.
In ihrer Story of the Alternative 80s fasste Metal Hammer die Geschichte des Albums gut zusammen… »Love ist der Beweis dafür, dass Instinkt und Überzeugung weitaus mächtigere und lohnendere künstlerische Werkzeuge sind als Zynismus oder puritanische Tyrannei, und es findet nach wie vor Anklang, weil es sich traute, ein mutiges britisches Rockalbum zu sein, und das zu einer Zeit, als solche Werte routinemäßig mit Argwohn betrachtet wurden. Vor allem aber ist Love ein Album mit großartigen und zeitlosen Songs, gespielt von einer der größten Bands dieser oder aller Zeiten.«
Zwei Jahre später, 1987, veröffentlichten The Cult ihr drittes Album Electric, gefolgt von einer Reihe von Hit-Alben. Die Band hat mit ihrer letzten Veröffentlichung, Under The Midnight Sun von 2022 – ihrem elften Album – weiterhin erstaunliche Musik veröffentlicht.
Erhältlich als:
Standard "Black" Vinyl im GF
Limited Indie Edition "Transparent Red" Vinyl
Künstler: The Cult
Titel: Love
Label:  Beggars Banquet
Erscheinungsdatum: 24.02.2023
Auflage: n/a
! Bitte immer die Beschreibung (Variante/Ausführung) auf den Verkaufsplattformen beachten !
Das Datum basiert auf Vorabinformationen unserer Partner. Es ist ohne Gewähr und kann sich jederzeit ändern.