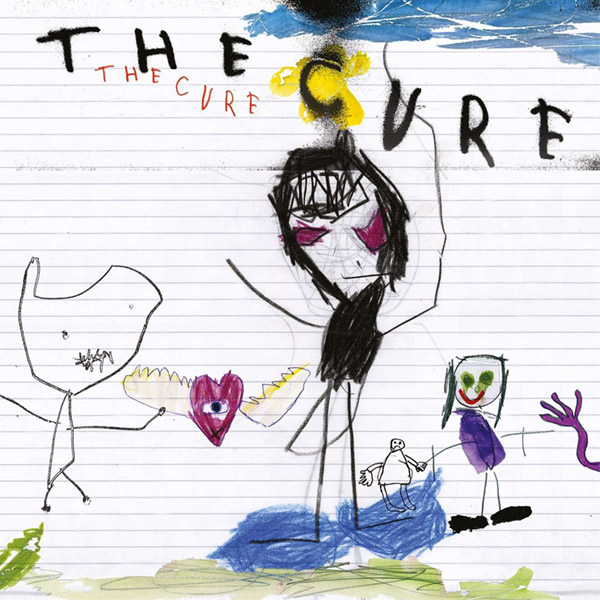 Die Sensation ist perfekt: The Cure sind zurück und darüber ist Sänger und Frontmann Robert Smith fast genauso überrascht wie die zahlreichen Fans: »Es gab in den vergangenen Jahren immer wieder Momente, bei denen einfach die Luft raus war. Die Aufnahmen zum neuen Album waren für mich fast unwirklich, gehören aber zu den besten Erfahrungen der letzten Jahre.«

Tatsächlich ist diese Atmosphäre überall auf dem neuen Longplayer »The Cure« zu spüren und zu hören. Einen bedeutenden Anteil hatte Produzent Ross Robinson (Korn, Limp Bizkit u.a.). »Ross hat die Band nicht neu erfunden – aber er hat uns wieder zu den Wurzeln zurückgebracht. Das Album wurde quasi live eingespielt und wir haben das gespührt«, erzählt Robert Smith.


Rezensionen

C. Hammer in stereoplay 8/04: "Noch nie rockten The Cure so direkt und so sehr als Einheit wie hier. Umdenken muss der Cure-Fan früherer Tage also schon. Alternative/New-Rock-Produzent Ross Robinson (Korn, Slipknot) drängte die Bandmitglieder zu einem deutlich forscheren Sound. Oft dockt britischer Pop an amerikanischen Alternative-Rock neueren Datums an: lauter die Drums, giftiger die Gitarrenarbeit. Ein gelungener Neustart mit viel Mut zum Risiko."

Wir präsentieren die Vinyl-Wiederveröffentlichung von "The Cure – The Cure", einem zeitlosen Album, das Musikliebhaber weltweit in seinen Bann gezogen hat.

Entdecken Sie die faszinierende Mischung aus eindringlichen Melodien, gefühlvollen Texten und Robert Smiths unverwechselbarem Gesang. Bemerkenswerte Titel wie "Lost" führen den Hörer durch ein Labyrinth der Gefühle, während "The End Of The World" eine fesselnde Mischung aus Wahrheit, Güte und Schönheit präsentiert. Tauchen Sie ein in die introspektiven Grübeleien von "Never" und "Taking Off", in denen die Kunstfertigkeit der Band durchscheint. Erleben Sie die bezaubernde Anziehungskraft von "The Promise" und "This Morning" auf Vinyl, wo jede Note ihren perfekten Platz findet.

Verpassen Sie nicht die Gelegenheit, die zeitlose Magie von "The Cure – The Cure" auf Vinyl neu zu entdecken.
Künstler: The Cure
Titel: The Cure
Label: Geffen
Erscheinungsdatum: 22.09.2023
Auflage: n/a
! Bitte immer die Beschreibung (Variante/Ausführung) auf den Verkaufsplattformen beachten !
Das Datum basiert auf Vorabinformationen unserer Partner. Es ist ohne Gewähr und kann sich jederzeit ändern.