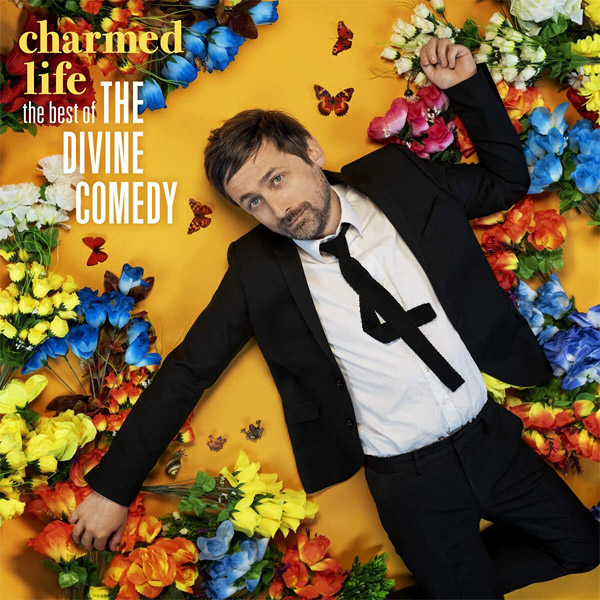 Mehr Glück als die meisten: The Divine Comedy
Die nordirische Popband The Divine Comedy wurde 1989 von Neil Hannon gegründet. Hannon ist das einzige dauerhafte Mitglied. Bis heute veröffentlichten sie zwölf Studioalben, zuletzt »Office Politics« im Jahr 2019, das es bis auf Platz fünf der UK-Charts schaffte.

Mit diesem beachtlichen Katalog im Rücken wagt die Band 2021 einen Karriererückblick: »Charmed Life – The Best Of The Divine Comedy« heißt das Album dazu.

»Ich habe mehr Glück als die meisten anderen. Ich kann den Leuten Lieder vorsingen und sie applaudieren fast immer. Ich habe eine Menge Hunde – der ultimative Maßstab für Erfolg. Als ich also gefragt wurde, wie ich diese Sammlung nennen sollte, dachte ich an ›Charmed Life‹. Ich mag den Song und er fasst ziemlich gut zusammen, was ich über mein Leben denke.«, so Hannon zur Idee und Namensfindung.

Das Album ist eine karriereumspannende Sammlung von 24 Titeln mit Hit-Singles und Fan-Favoriten, die der Bandchef selbst auswählte. Sie wurden für die Neuauflage in den berühmten Abbey Road Studios neu gemastert und erscheinen bei Hannons eigenem Label »Divine Comedy Records«. Mit dabei sind der Top-10-Hit »National Express«, »Something For The Weekend«, »Songs Of Love«, »Our Mutual Friend«, »A Lady Of A Certain Age«, »To The Rescue«, »Norman And Norma« und viele mehr. Als zusätzliches Highlight wartet auf der Platte mit »The Best Mistakes« ein neuer Divine-Comedy-Song.

»Charmed Life – The Best Of The Divine Comedy« gibt es als Doppel-CD und als Doppel-LP im Gatefold-Cover mit jeweils 24 Songs. Zudem ist ein limitiertes 3-CDs-Set erhältlich, das neben dem Best-of eine weitere Disc, ein »Super Extra Bonus Album« mit zehn weiteren, neuen und unveröffentlichten Aufnahmen, enthält.

Das Albumcover von »Charmed Life – The Best Of The Divine Comedy« basiert auf einer neuen Aufnahme des renommierten amerikanischen Musikfotografen Kevin Westenberg.