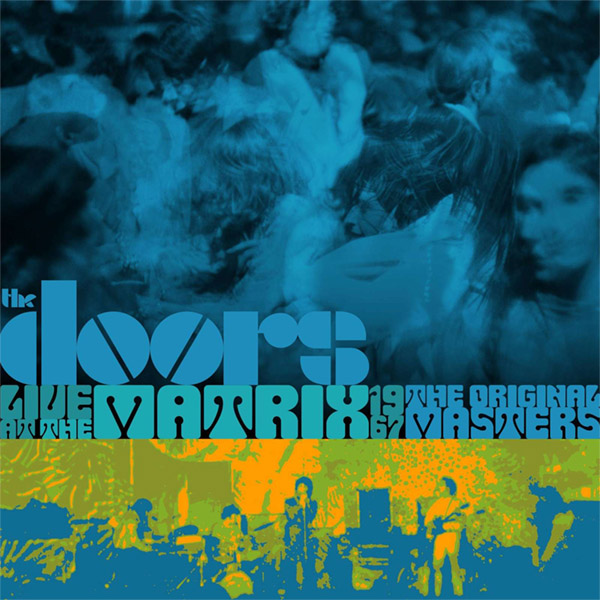 Schon sehr früh in ihrer Karriere spielten The Doors in einem kleinen, unscheinbaren Club namens The Matrix, der Marty Balin von Jefferson Airplane gehörte. Damals galt die Regel, dass Bands aus L. A. im Matrix spielen mussten, wenn sie nach San Francisco kamen – als "Steuer" und Hommage an die Bands, die die lokale Szene aufgebaut hatten. Die Doors verpflichteten sich gerne und Miteigentümer Peter Abram nahm die beiden Auftritte der Band am 7. und 10. März 1967 auf.
Das Set enthält bald beliebte Coverversionen von The Doors wie "Gloria" und Blues-Favoriten wie "Alabama Song (Whisky Bar)", die ihren Einfluss und ihren Sound definieren sollten, während sie an Originalen wie "Break on Through (To The Other Side)" arbeiteten. Das komplette Set beider Konzerte wurde schon einmal veröffentlicht, aber nach der Veröffentlichung stellte sich heraus, dass die Aufnahmen von Bändern der dritten Generation stammten.
In den darauffolgenden Jahren haben The Doors die Aufnahmen der ersten Generation ausfindig gemacht, und dies ist das erste Mal, dass die Sets von diesen Abenden vollständig veröffentlicht werden. Dies wird sicherlich für Diskussionen sorgen, da die Highlights der Shows im Laufe der Jahre als RSD-Pakete veröffentlicht wurden und die Fans begierig darauf waren, die kompletten Shows von den Aufnahmen der ersten Generation in ihrer Sammlung zu haben.
Das 5-LP + 7″ und 3-CD Box-Set enthält neue Liner Notes von Joel Selvin.
Künstler: The Doors
Titel: Live At The Matrix 1967 – The Original Masters
Label: Rhino
Erscheinungsdatum: 08.09.2023
Auflage: n/a
! Bitte immer die Beschreibung (Variante/Ausführung) auf den Verkaufsplattformen beachten !
Das Datum basiert auf Vorabinformationen unserer Partner. Es ist ohne Gewähr und kann sich jederzeit ändern.