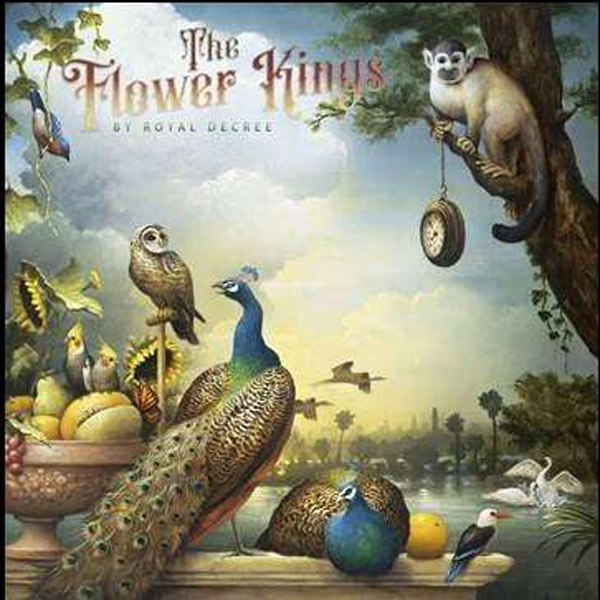 Die schwedischen Prog-Rock-Legenden THE FLOWER KINGS sind mit dem neuesten Werk in ihrer 25-jährigen Geschichte zurück: "By Royal Decree".
Das dritte Studioalbum der Gruppe seit der Aufnahme von Schlagzeuger Mirko DeMaio und Keyboarder Zach Kamins in das Lineup ist in vielerlei Hinsicht eine klassische Angelegenheit. Da die Band in den letzten zwei Jahren praktisch nicht auf Tournee war, konnte sie sich ganz auf die Aufnahme von neuem Material konzentrieren und auch die Dinge überarbeiten, die bei den vorherigen Sessions auf dem Boden lagen. Der Sänger und Gitarrist der Flower Kings, Roine Stolt, sagt über die Arbeit an der neuen Platte: "Es war großartig, diese alte Schatzinsel der 'vergessenen TFK-Musik, bevor es TFK überhaupt gab' zu heben, und die Wiederaufnahme hat mich erkennen lassen, warum und was THE FLOWER KINGS sind. Dieses Album ist eine Reise durch meine Geschichte als Schriftsteller und meine 'Middle-Age'-Saga, die darüber reflektiert." Eine weitere bedeutende Veränderung ist, dass Gründungsmitglied Michael Stolt nach mehr als zwei Jahrzehnten zurückkehrt und Bass und Gesang beisteuert, wobei er sich die Aufgaben mit dem aktuellen Bassisten Jonas Reingold teilt.
Künstler: The Flower Kings
Titel: By Royal Decree
Label: Inside Out
Erscheinungsdatum: 04.03.2022
Auflage: 300
! Bitte immer die Beschreibung (Variante/Ausführung) auf den Verkaufsplattformen beachten !