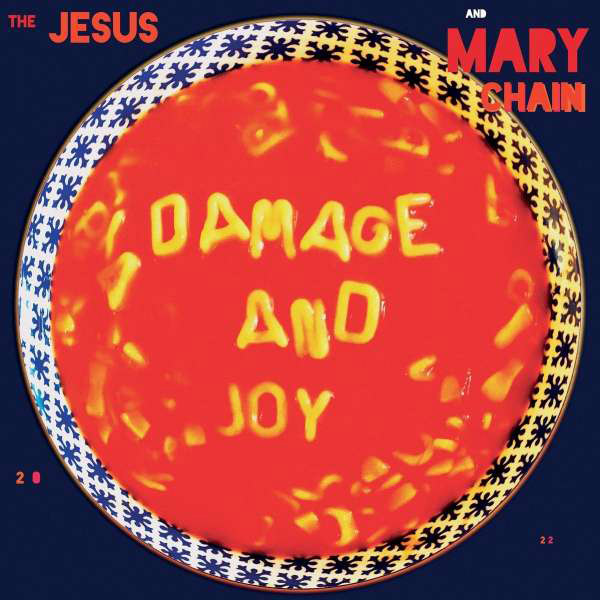 Das Comebackalbum neu aufgelegt
Es war eine kleine Sensation: Mit »Damage And Joy« erschein 2017 ein neues Album von The Jesus And Mary Chain, der siebte Longplayer der schottischen Alternative-Rock-Ikonen und das erste Werk nach 19-jähriger Releasepause, der Nachfolger von »Munki« aus dem Jahr 1998. Das Album war dementsprechend gefragt und auch schnell vergriffen. 2022 wird es nun aber noch einmal neu aufgelegt, und zwar als CD und als Limited Deluxe Edition auf Doppel-LP auf klassisch-schwarzem Vinyl oder Ultra Clear Vinyl.

2016 hatten sich Jim und William Reid nach ihrer langen Pause wieder zusammengefunden, um gemeinsam an neuen Songs zu arbeiten. Insgesamt 14 sind es geworden, die sie für »Damage And Joy« zusammen mit Tourschlagzeuger Brian Young und dem ehemaligen Lush-Bassisten Phil King in London, Dublin und Granada aufnahmen. Für die Produktion zeichnete Martin Glover alias Youth verantwortlich, der bereits für Künstler wie Tom Jones, Paul McCartney und Depeche Mode arbeitete. Gastauftritte gibt es auf der Platte von der schottischen Singer-Songwriterin Isobel Campbell und der amerikanischen Sängerin Sky Ferreira.

Die Hälfte der Songs des Albums war bereits zuvor in verschiedenen Versionen erschienen: Eine frühere Aufnahme von »All Things Pass« wurde 2008 auf dem Heroes-Soundtrack unter dem Namen »All Things Must Pass« veröffentlicht, die Lieder »Song For A Secret« und »Amputation« erschienen als Solotracks von Jim Reid, letzterer 2007 als Single mit dem Namen »Dead End Kids«. »Can't Stop The Rock« wurde zuvor von Sister Vanilla, der Schwester der Reids, Linda, veröffentlicht, und »The Two Of Us«, »Get On Home« und »Facing Up To The Facts« wurden von Jims Band Freeheat veröffentlicht.

Mit den Songs »Amputation«, »Always Sad« und »The Two Of Us« veröffentlichten The Jesus And Mary Chain drei Singles von »Damage And Joy«. Das Album erreichte mit Platz 16 in Großbritannien seine höchste Chartplatzierung.

Ursprünglich 2017 auf dem bandeigenen Label Artificial Plastic veröffentlicht, erscheinen die Reissues nun bei Fuzz Club Records. Für die neuen Deluxe-Reissues wurde das Album von Pete Maher (U2, The Rolling Stones, Jack White, Liam Gallagher) neu gemastert. Es kommt in einer schweren, mit Tip-On-Print versehenen Gatefold-Hülle, mit bedruckten Innenhüllen und einem 16-seitigen Booklet, plus Bonustracks und einer alternativen Trackreihenfolge. Auf dieser Neuauflage, die zum ersten Mal auf Vinyl erhältlich ist, sind »Ono Yoko« (ursprünglich nur auf der japanischen CD-Version des Albums erhältlich) sowie alternative Versionen von »The Two Of Us« mit Sky Ferreira und »Black And Blues« mit Isobel Campbell enthalten.
Künstler: The Jesus And Mary Chain
Titel: Damage And Joy
Label: Fuzz Club
Erscheinungsdatum: 22.04.2022
Auflage: n/a
! Bitte immer die Beschreibung (Variante/Ausführung) auf den Verkaufsplattformen beachten !