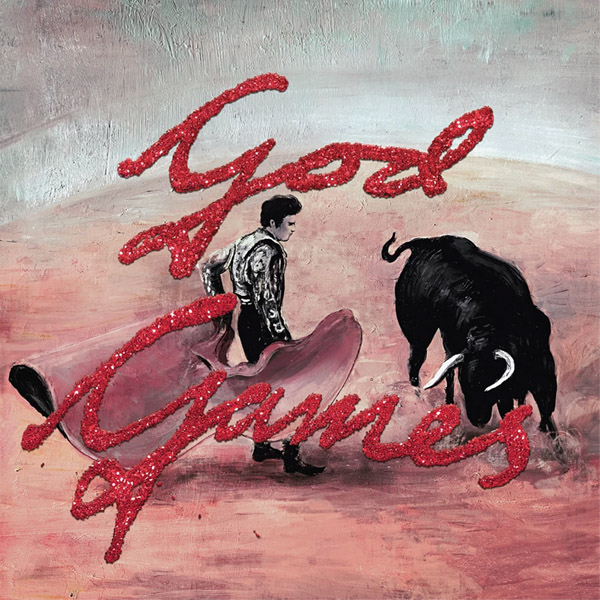 The Kills kündigen ihr sechstes Studioalbum »God Games« an, das über Domino erscheint.
Auf den 12 Tracks von »God Games« stoßen Alison Mosshart und Jamie Hince in neue klangliche Gefilde vor, ohne dabei die für die Band typische Bravour zu verlieren. Nach der Doppelsingle »New York/LA Hex« vom letzten Monat wird die Albumankündigung von der Single »103« begleitet. Während »LA Hex« seinen Blick auf die emotionalen und zwischenmenschlichen Realitäten des modernen Lebens in Los Angeles richtete, beleuchtet »103« (Fahrenheit) die brutale Realität der beängstigenden Unbewohnbarkeit der Stadt durch die Linse eines dunklen, verdrehten Liebesliedes – Mosshart singt schneidende Texte wie »stick with me under the last palm tree / and sip a little water from the dirty fountain meant to be / the sum of it all«.
Das Video zu »103«, das im eigens dafür eingerichteten 3D-Filmstudio des bekannten Rock- und Modefotografen und Metaversen-Pioniers Steven Sebring gedreht wurde, zeigt The Kills unter dem grellen Licht einer wütenden, imposanten Sonne. Ausgestattet mit Sonnenbrillen, Sonnenfinsternis-Brillen und passenden reflektierenden Anzügen bewegen sich Mosshart und Hince mit Präzision, wie zu Hause im Chaos der Sommerhitze.
»God Games« konzentriert sich auf das ursprüngliche Call-and-Response zwischen Mossharts ganzkörperlicher Stimmkatharsis und Hince' schwadronierendem, guillotine-glatten Gitarrenspiel. Sie haben den typischen Sound der beiden erweitert und sich entschieden, aus neuen Perspektiven zu schreiben. Zum ersten Mal hat das Duo hauptsächlich auf dem Klavier geschrieben und innovative Elektronik- und Bläsertexturen, eine kristallklare Produktion und zutiefst menschliche Texte sowie eine Zusammenarbeit mit dem Compton Kidz Club Choir bei »LA Hex« und »My Girls My Girls« einbezogen.
Die Arbeit am Album begann 2019 und das Duo zog in eine alte Kirche, um das Album mit dem Academy®- und GRAMMY®-Award-prämierten Produzenten Paul Epworth [Adele, Paul McCartney] aufzunehmen, der 2002 ihr allererster Soundmann war.
Erhältlich als:
Standard "Black" Vinyl
Limited Indie Edition "Boomslang Green" Vinyl
Limited Edition "Opague Pink" Vinyl (Exklusiv für jpc!)
Künstler: The Kills
Titel: God Games
Label: Domino
Erscheinungsdatum: 27.10.2023
Auflage: n/a
! Bitte immer die Beschreibung (Variante/Ausführung) auf den Verkaufsplattformen beachten !
Das Datum basiert auf Vorabinformationen unserer Partner. Es ist ohne Gewähr und kann sich jederzeit ändern.