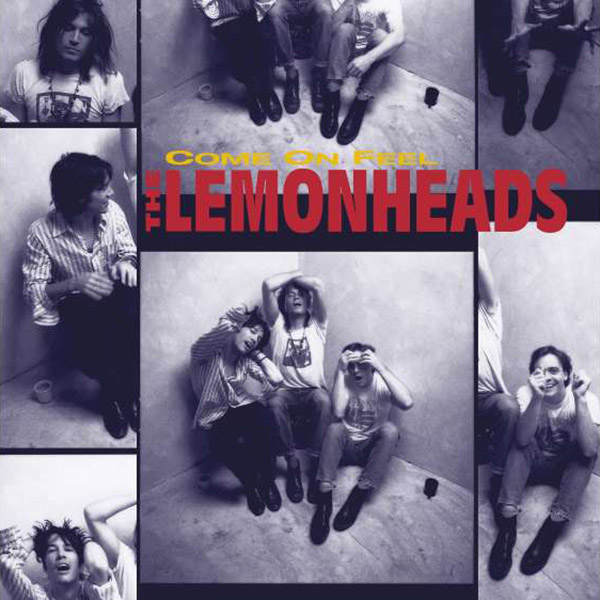 Zum 30-jährigen Jubiläum erscheint die erweiterte Neuauflage des nächsten Klassikers der Lemonheads aus dem Jahr 1993, inklusive neuem Cover-Artwork.
Es ist die bahnbrechende Platte, die auf "It's A Shame About Ray" und "Mrs. Robinson" folgte, den amerikanischen Alt-Rock weltweit bekannt machte und Evan Dando in die Herzen einer ganzen Generation katapultierte. Mit einer Fülle von unveröffentlichten Demos, alternativen Versionen und Raritäten – darunter Coverversionen von Victoria Williams, Buddy Holly und den Flying Burrito Brothers sowie The Lemonheads' Interpretation des Cole Porter-Standards "Miss Otis Regrets".
In den 90er Jahren produzierten Evan's Lemonheads einen Alternative-Hit nach dem anderen, eine Reihe von wirklich guten Singles: 'Big Gay Heart', 'Into Your Arms', 'It's About Time' und 'The Great Big NO'. Pures Genie, das übers Radio ging und die Indie-Herzen eroberte. Heute ist Evan immer noch ein Meister des Songwritings und 'Come On Feel The Lemonheads' klingt nebenbei noch so frisch wie eh und je.
Inmitten der Hits der Originalplatte findet sich aber für noch mehr magische Musik, und diese Deluxe-Edition fügt nun eine zweite Disc mit Demos und Akustikversionen hinzu, sowie eine Vielzahl von Tracks aus Sessions und von Compilations, die dem Mythos und seiner Entstehung weitere Farbe verleihen. So covert die Band liebevoll Victoria Williams' "Frying Pan" von ihrem "Sweet Relief"-Album. Dazu gesellen sich eine Reihe von Flipsides und Out-Takes, wie ihre Version des Garagen-Punk-Knüllers "Little Black Egg" von The Nightcrawlers, Evans Hommage an Gram Parsons "Streets Of Baltimore" und Buddy Hollys melancholisches "Learning The Game". Evan erkennt einen guten Song, wenn er ihn hört, und wie 'Come On Feel The Lemonheads' beweist, kann er auch selbst gar keine schlechten schreiben.
Unabhängig davon, dass der Vorgänger ,It's A Shame About Ray" als der Klassiker der LEMONHEADS dargestellt wird, hat der Nachfolger […] seine ganz eigene Geschichte. Erneut gab Juliana Hatfield [mit] den Ton an, […] auch wenn auf diesem Album Nic Dalton hauptsächlich den Bass einspielte. Es geht insgesamt ruhiger zur Sache, orientiert man sich nur an den Singleauskopplungen "Into your arms", "The great big no", "It's about time" oder "Big gay heart"." – OX 2015
"Dabei hat Evan Dando seine musikalische Palette wieder erweitert: Neben reinen Country-Songs mit Slide-Gitarre und den poppigen Parts, blitzen plötzlich doch wieder nach vorne treibende punkige Tracks auf. Und diese Mischung passt so gut, dass selbst Pop-Göttin Belinda Carlisle (!) mal singen und auch Punk-Ikone Rick James seinen Part beisteuern darf." – Visions 1993
Erhältlich als:
Standard "Black" Vinyl im GF +Buch
Limited Edition "Red/Yellow" Vinyl im GF
Künstler: The Lemonheads
Titel: Come On Feel The Lemonheads
Label: Fire
Erscheinungsdatum: 19.05.2023
Auflage: n/a
! Bitte immer die Beschreibung (Variante/Ausführung) auf den Verkaufsplattformen beachten !
Das Datum basiert auf Vorabinformationen unserer Partner. Es ist ohne Gewähr und kann sich jederzeit ändern.