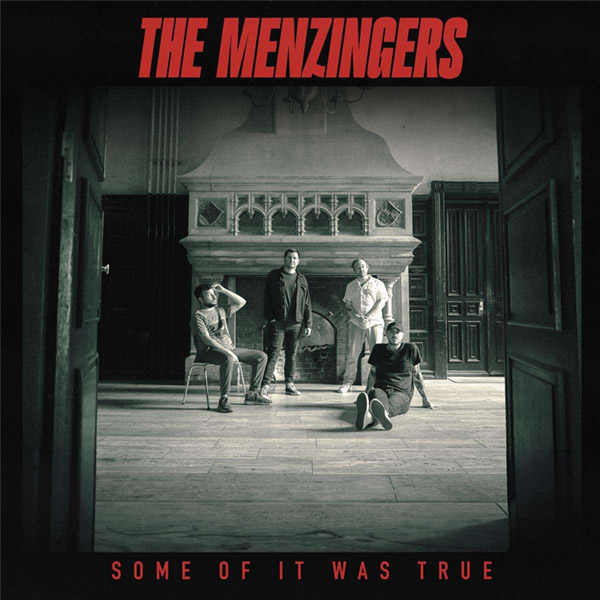 Co-Sänger und Gitarrist Greg Barnett sagt: "Geschrieben in den letzten zweieinhalb Jahren in Hotels, Hinterzimmern, Kellern und Proberäumen und aufgenommen während eines lebensverändernden Retreats im Süden, ist 'Some Of It Was True' die verwirklichte Version dessen, was wir uns vorgenommen haben, als wir diese Band vor 17 Jahren gründeten – Spaß haben und wir selbst sein."
"Diese Platte fühlt sich für uns einfach anders an", fährt Greg fort. "Es ist ein wirklich wichtiges Album in unserem Katalog und ein entscheidender Moment in unserer Geschichte. Wir haben die Freiheit, dass unsere Fans jetzt mit uns wachsen, und nachdem wir diese lyrischen Songs darüber geschrieben haben, wo wir im Leben stehen, haben wir beschlossen, die Geschichten anderer Leute zu nehmen und etwas Größeres daraus zu machen."
Über die Zusammenarbeit mit Brad Cook sagt Co-Sänger/Gitarrist Tom May: "Brad hat die Art und Weise, wie wir an die Platte herangegangen sind, massiv verändert. Wir sprachen über Musik und entwickelten ein Vokabular darüber, wie wir zusammenarbeiten können, und das brachte uns dazu, dem Gefühl nachzujagen, anstatt uns darum zu sorgen, die Dinge sofort festzulegen."
Brad selbst fügt hinzu: "Die Menzingers sind so echt, wie es nur geht. Die Arbeit mit den Jungs hat mir sehr viel Spaß gemacht, und ich war oft zu Tränen gerührt. Sie haben sich wirklich der künstlerischen Entwicklung verschrieben, und zwar auf eine Art und Weise, die ich sowohl erfrischend als auch schön fand. Ich bin jetzt ein treuer Fan.
Künstler: The Menzingers
Titel: Some Of It Was True
Label: Epitaph
Erscheinungsdatum: 26.01.2024
Auflage: n/a
! Bitte immer die Beschreibung (Variante/Ausführung) auf den Verkaufsplattformen beachten !
Das Datum basiert auf Vorabinformationen unserer Partner. Es ist ohne Gewähr und kann sich jederzeit ändern.