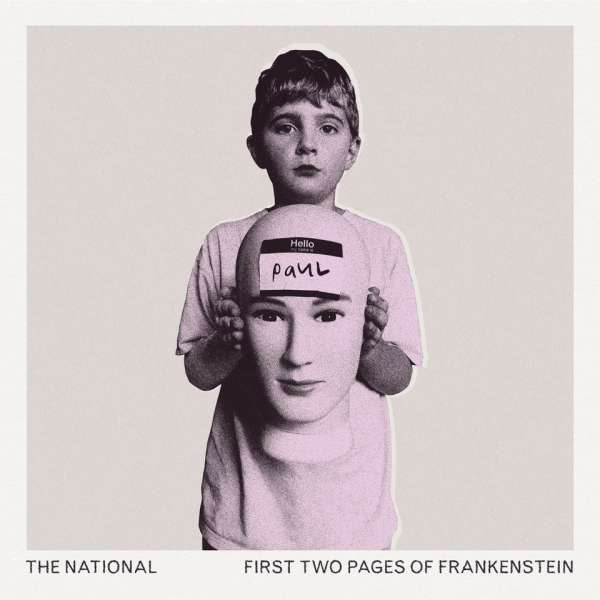 The National veröffentlichen ihr neuntes Studioalbums »First Two Pages of Frankenstein« auf 4AD. »First Two Pages of Frankenstein« ist ein spannendes neues Kapitel in der belebten Diskografie der Band. Die 11 Songs wurden von The National in den Long Pond Studios in Upstate New York produziert und beinhalten Gastauftritte von Taylor Swift, Phoebe Bridgers und Sufjan Stevens.
Der Nachfolger des 2019 erschienenen »I Am Easy To Find« geriet zunächst ins Stocken als Leadsänger Matt Berninger »eine sehr dunkle Phase durchlebte, in der mir überhaupt keine Texte oder Melodien einfielen, und diese Phase dauerte über ein Jahr. Obwohl wir schon immer ängstlich waren und uns oft stritten, wenn wir an einer Platte arbeiteten, war dies das erste Mal, dass es sich so anfühlte, als ob die Dinge wirklich zu einem Ende gekommen wären«. Stattdessen haben es The National »geschafft, wieder zusammenzukommen und alles aus einem anderen Blickwinkel anzugehen, und dadurch sind wir in einer gefühlten neuen Ära für die Band angekommen«, so Gitarrist / Pianist Bryce Dessner, zu dessen Bandkollegen auch sein Bruder Aaron (Gitarre / Piano / Bass) sowie die Brüder Scott Devendorf (Bass, Gitarre) und Bryan Devendorf (Schlagzeug) gehören.
»First Two Pages of Frankenstein« synthetisiert die neue Chemie in der Band. Entstanden ist ein Album, das eine wunderbare Balance zwischen dem eleganten Sound und den eigenwilligen Impulsen von The National hält. Tracks wie »Grease in Your Hair« und »Ice Machines« wurden 2022 auf Tour gespielt bevor sie aufgenommen wurden, so dass die Band das Material in Echtzeit auf der Bühne während der Konzerte verfeinern konnte. »Für mich hat die Kraft dieser Platte mit der Absicht und der Struktur der Musik zu tun, die auf eine Menge zufälliger Magie trifft«, sagt Aaron Dessner.
Erhältlich als:
Standard "Black" Vinyl im GF
Strictly Limited Edition "Red" Vinyl im GF